I recently had contact from Megan Flynn, who wanted to use some of my photos. Megan is a daughter of the late Bill Hargreaves and as part of her site she has assembled a history of Transport Wairarapa and Hargreaves Transport and associated companies along with a gallery. I have included some of the photos here, but take a look at www.hargreavesyards.co.nz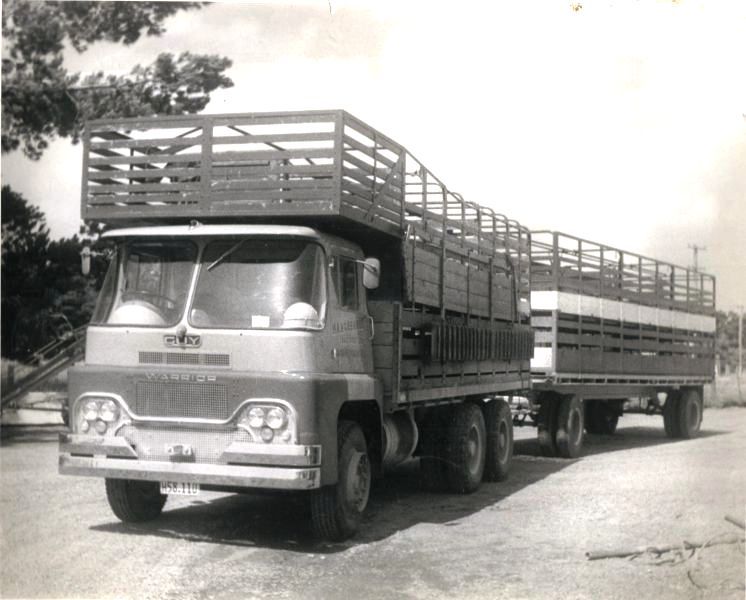 I wasn't aware of Hargreaves Transport ever having a Guy Warrior, but here it is. The only Guy I ever remember with this style of cab, in NZ, was a logger which I saw passing through Te Puke many years ago. I believe it was operated by Hugh Fraser and was an Invincible.
This ERF I remember well as a freight delivery truck around Masterton..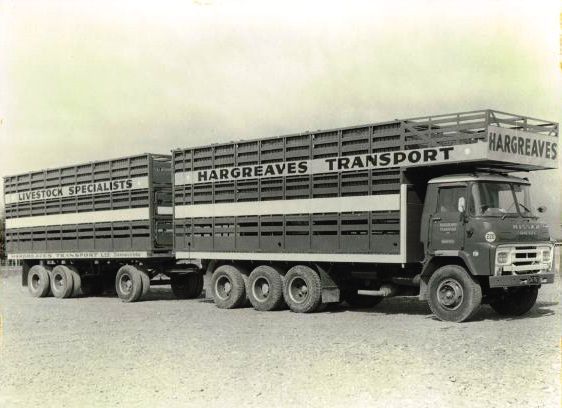 In the mid 1960s there was a truck display in the Horseshoe car park in Masterton. It was associated with a transport conference in town at the time. At that display was a Nissan of this configuration (could have been this exact truck) and the first Kenworth I had ever seen, but it was before I possessed a camera.
A couple of years ago I tried to track down some photos that were taken at that event by our local newspaper, as I had a clipping of it and therefore the exact date it was published.
Unfortunately it had been misfiled and could not be tracked down.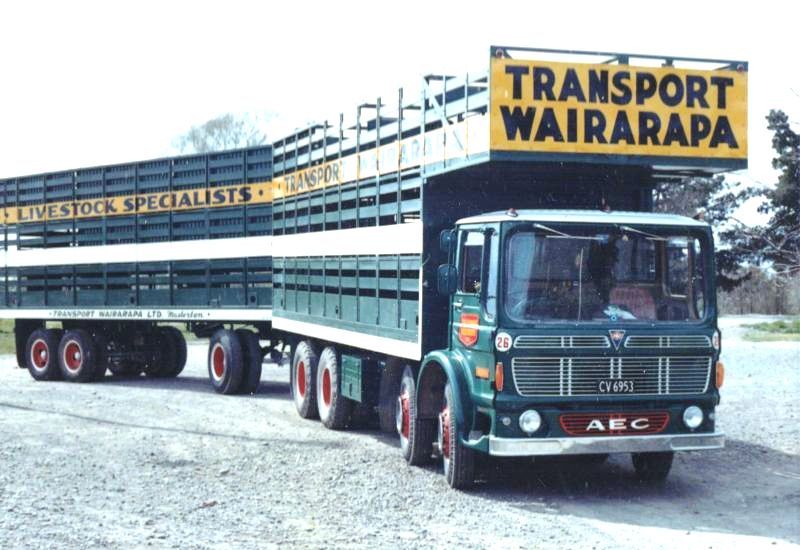 Also, before I owned a camera, this eight wheeler AEC arrived on the local scene. It was an impressive and extremely handsome truck at the time. In fact , to me, it still looks good now.