Here are a few recent photos taken around the Wairarapa area.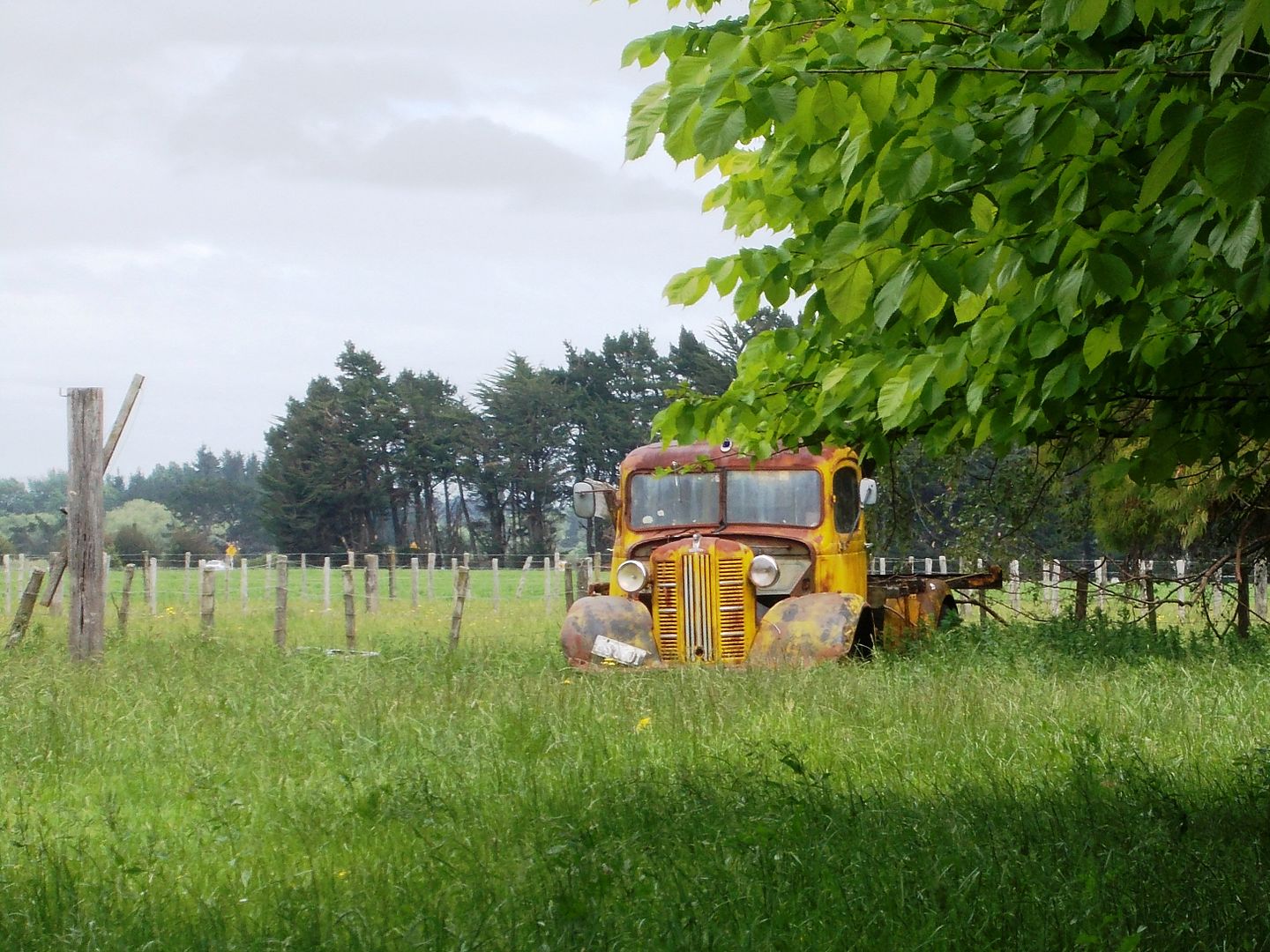 Old Birmingham Bedford (Austin) awaits restoration near Carterton.
That's if isn't left out in the elements for too long.
Kenworth, Freightliner and Western Star in MacAuley's yard at Solway.
Difficult to get a clean photo here, with the proximity of wires and pylons.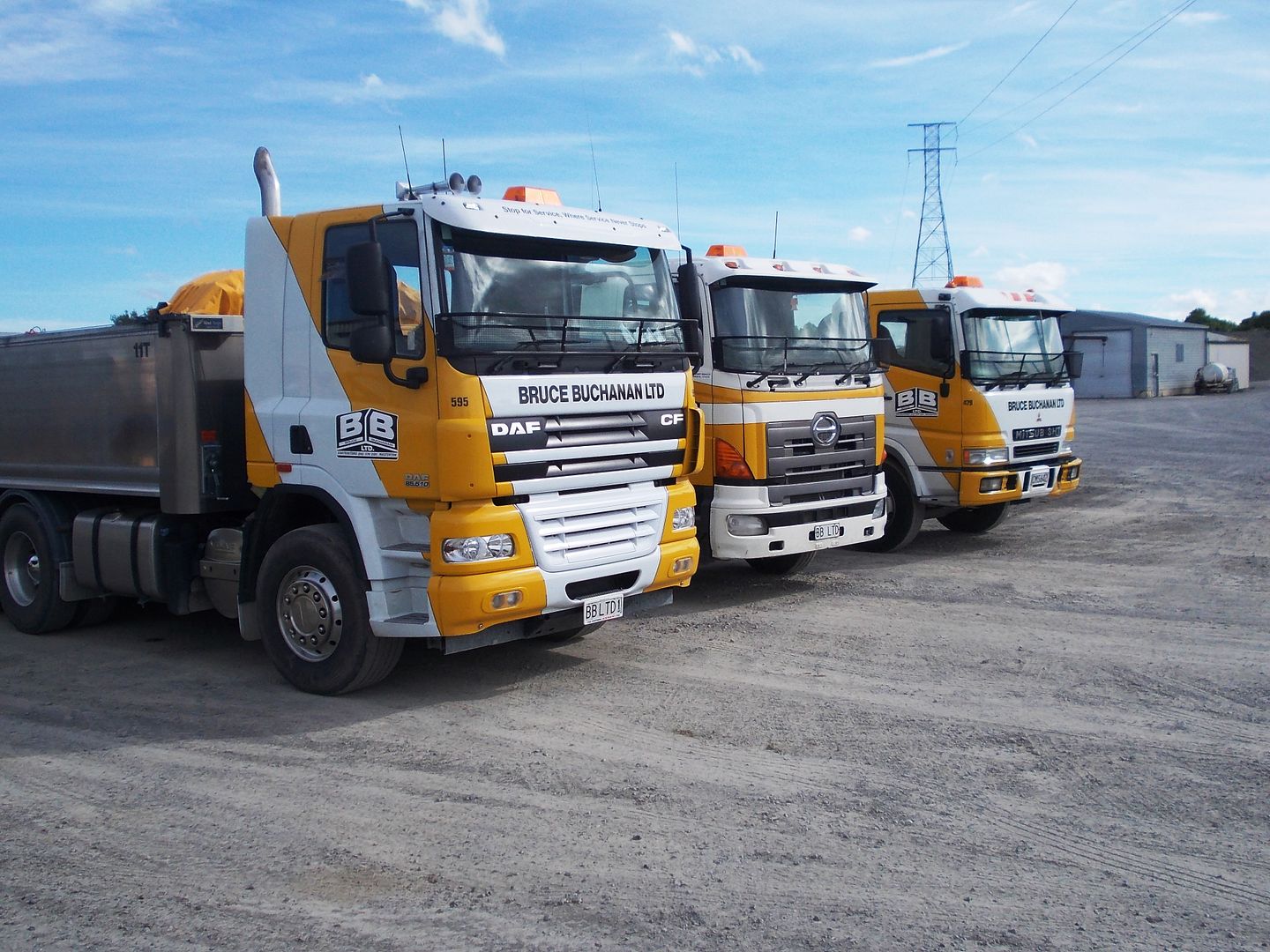 Opposite Macauley's is Buchanans, which has recently added a new DAF to their fleet, seen here alongside their 2007 Hino and 2004 Mitsubishi Shogun..
Again, a pylon gets in the way.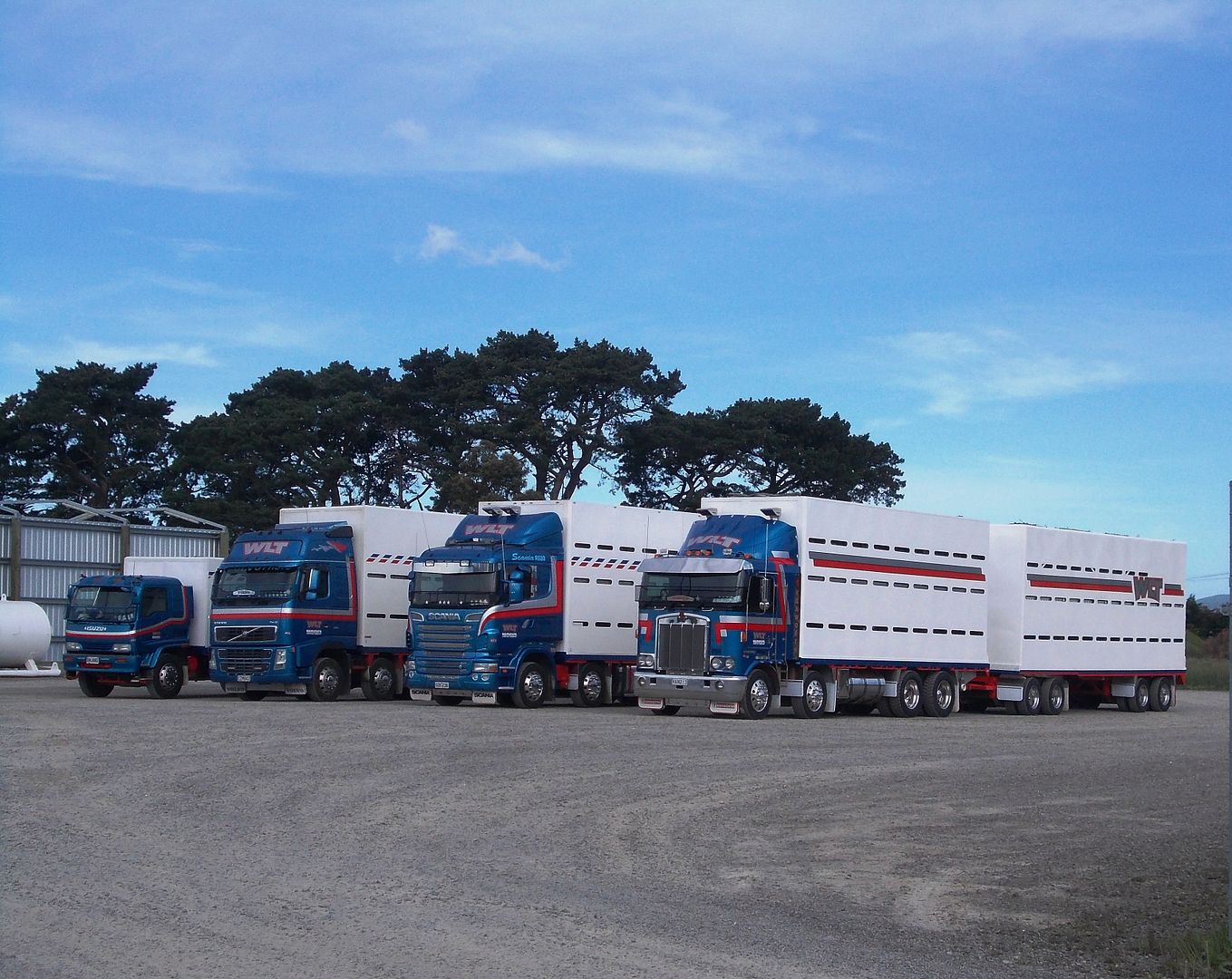 Wairarapa Livestock Transport (previously David Pope) has a mixed fleet.
Little Isuzu shares the yard with 2005 Volvo FH16 610, 2011 Scania R620 and 2005 Kenworth K104.
McCarthy's Masterton yard consists mostly of Kenworth and Mack.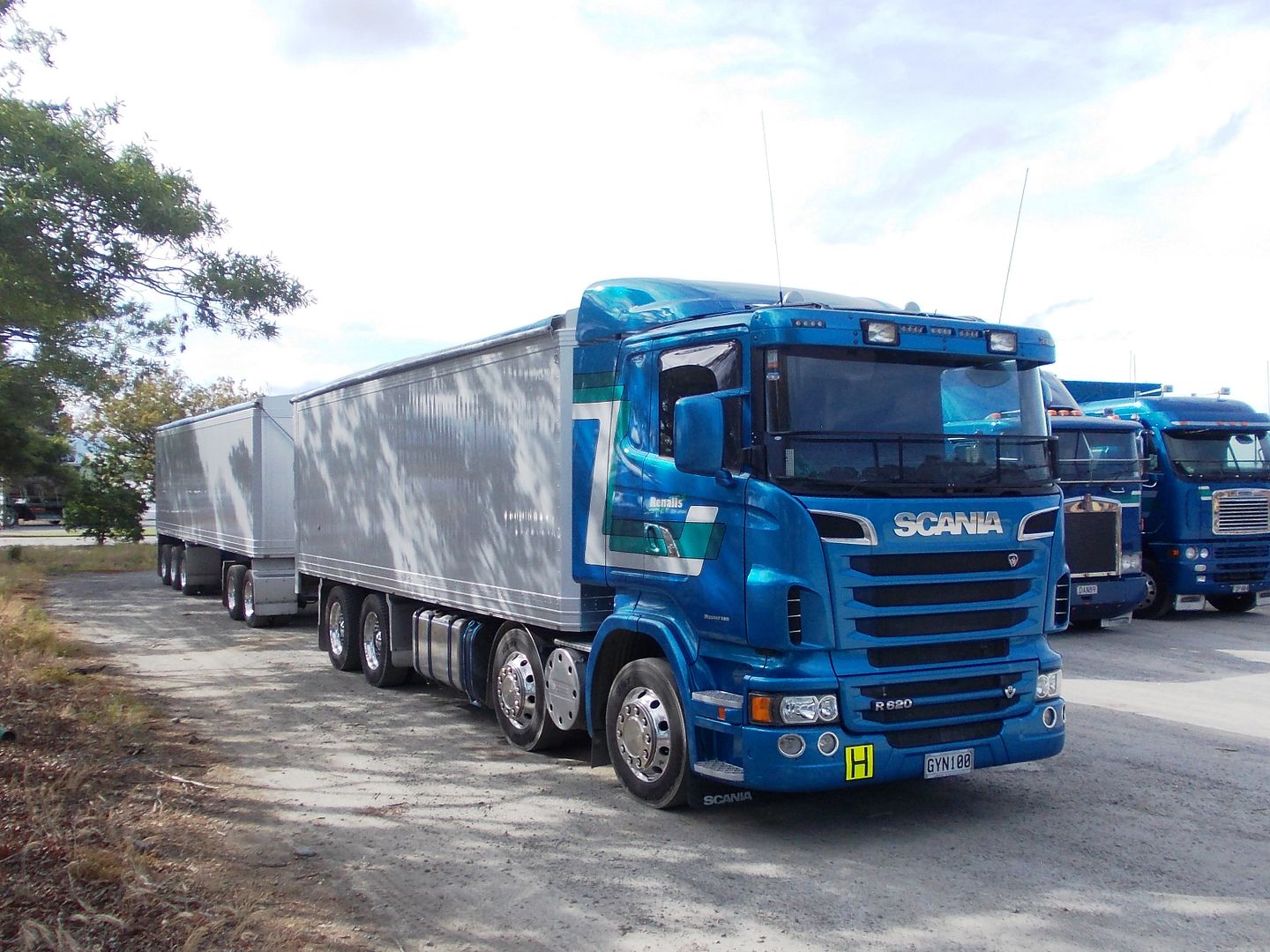 New Scania R620 in the Renall's yard with 5 axle trailer..
Older Kenworth (2005 K104) and Freightliner (2009 Argosy) with 2013 Scania R620.
Is there a progressive change to Scania?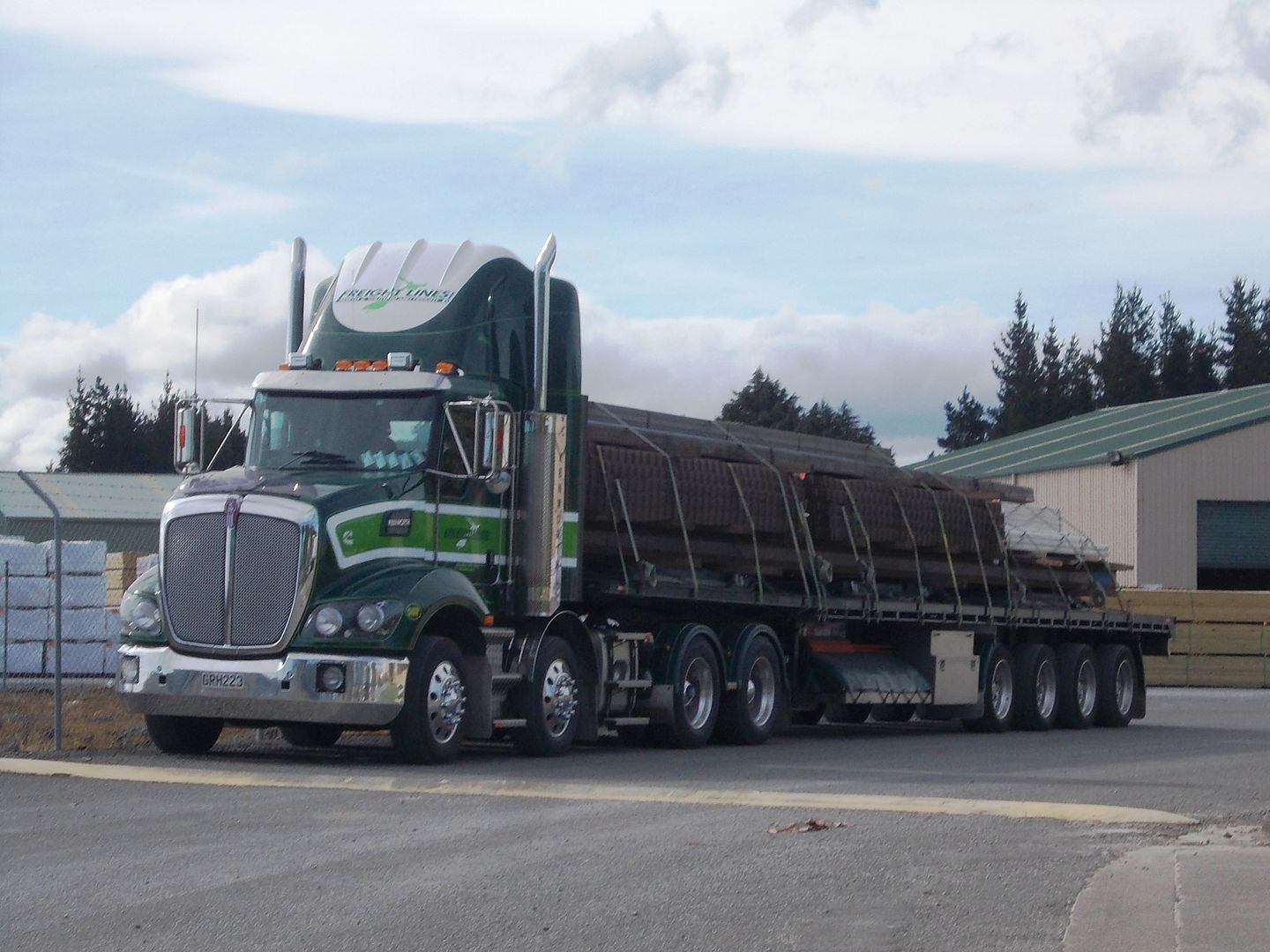 Freightlines 2013 Kenworth T408 in Kiwi Lumber yard with a weighty load of steel.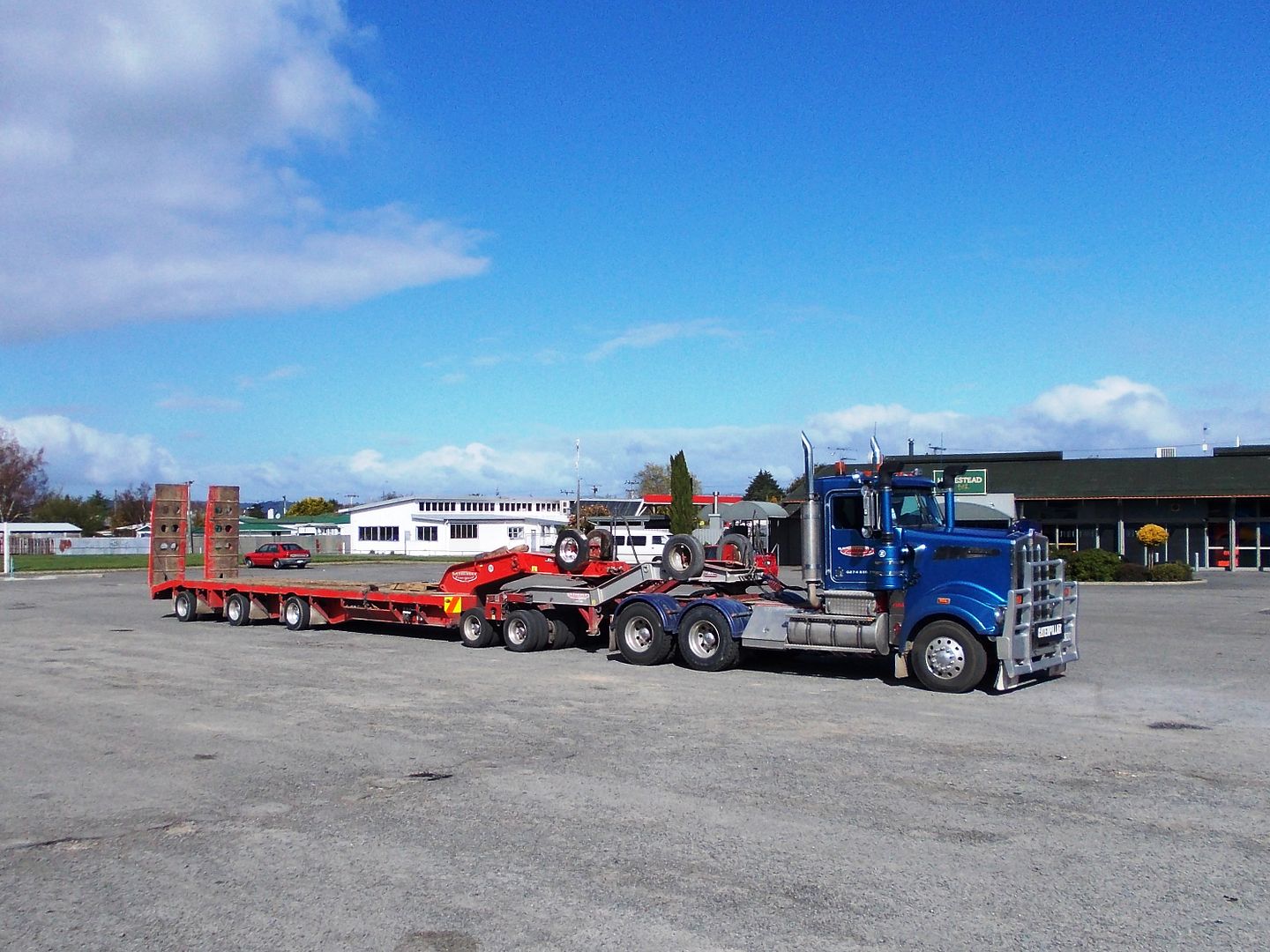 Satherley's Kenworth set up for a just completed heavy haul,
is about to spend a night in the car park at Copthorne Solway Park Motor Inn.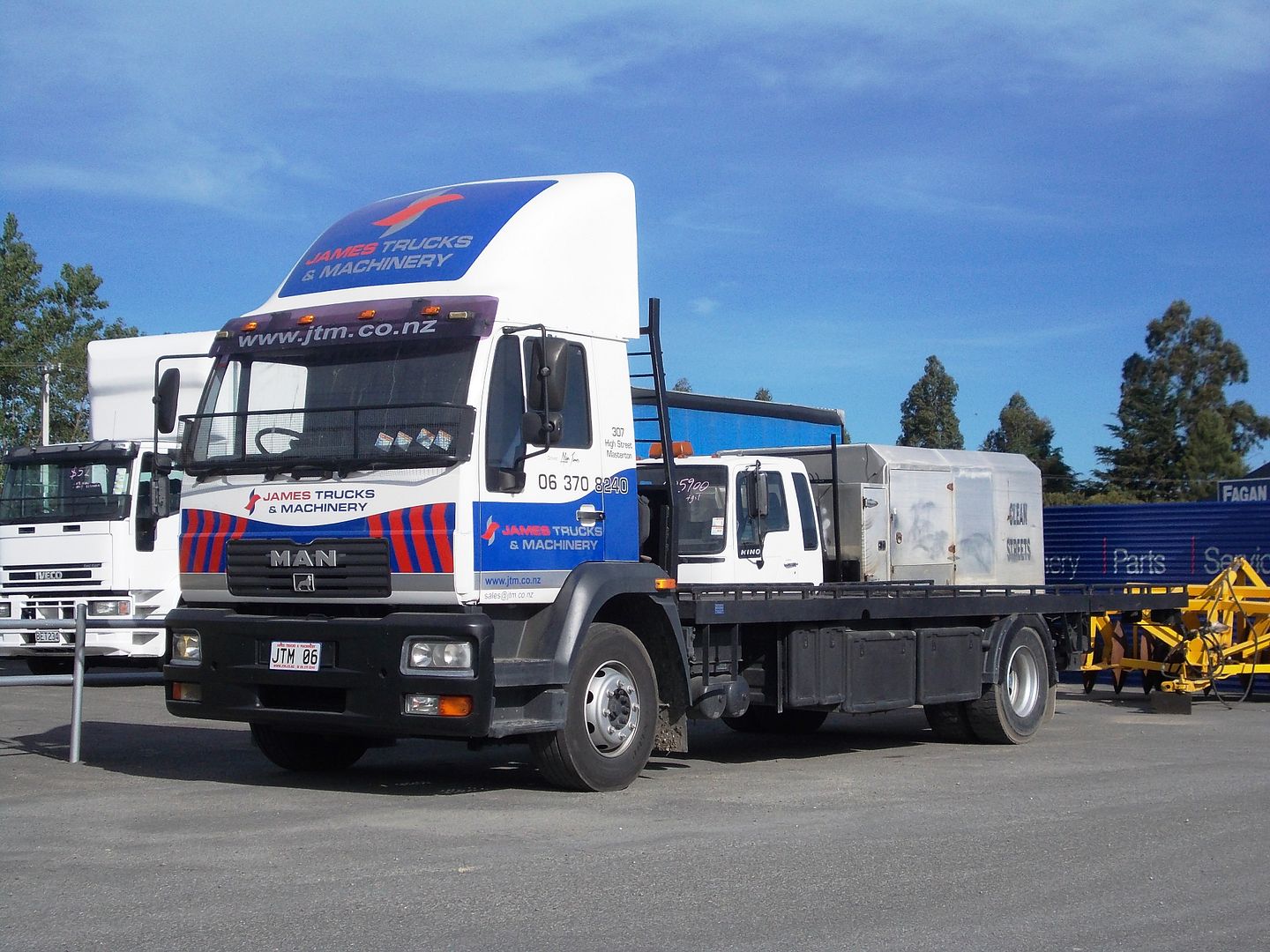 Neat little MAN 15.220 from 2004 of James Trucks and Machinery.