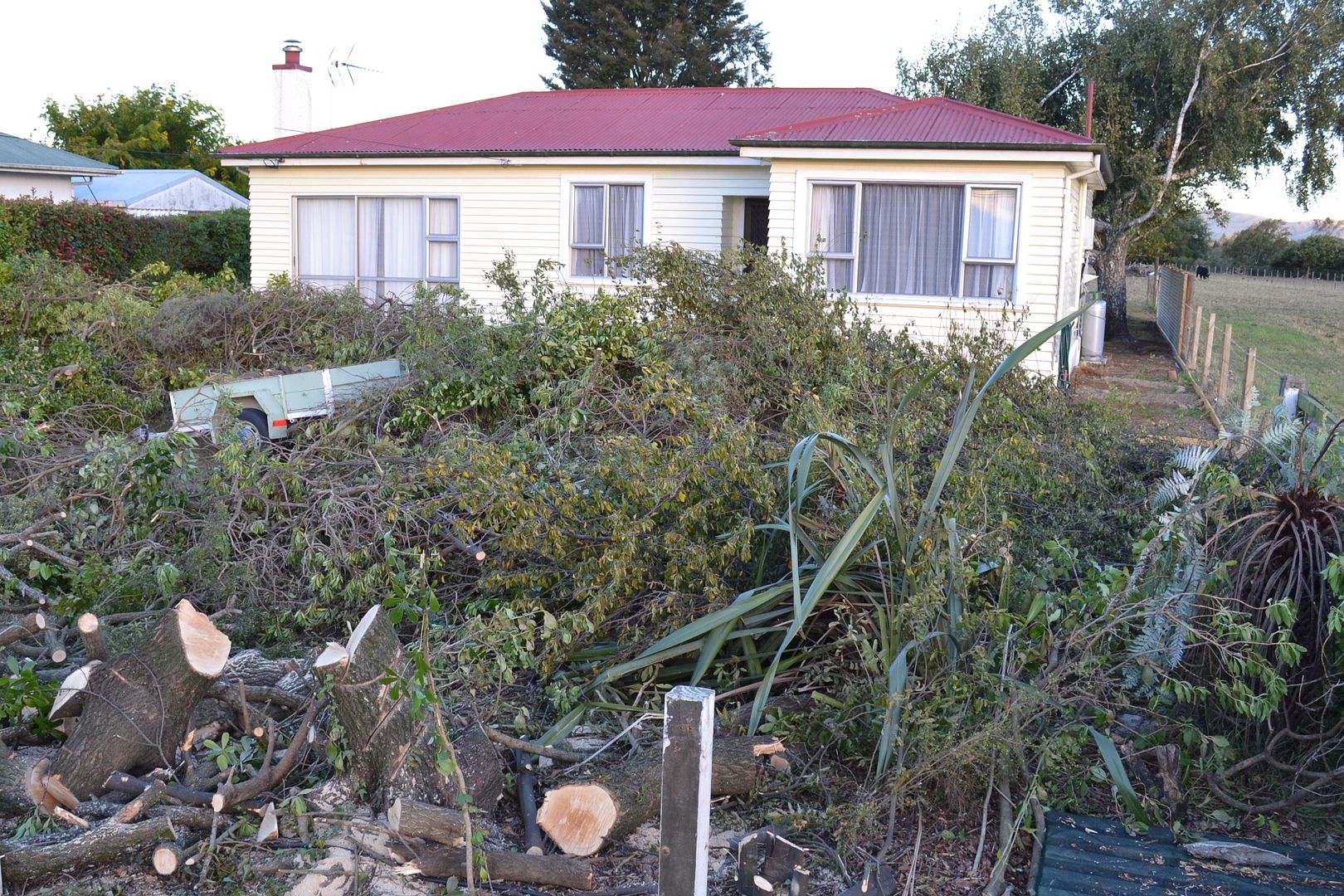 After spending most of Saturday cutting down the trees in front of my house and finishing up with a front lawn covered in branches, tree trunks and greenery, there was only one thing to do on Sunday. Get the BM and my trusty camera on the road for a ride.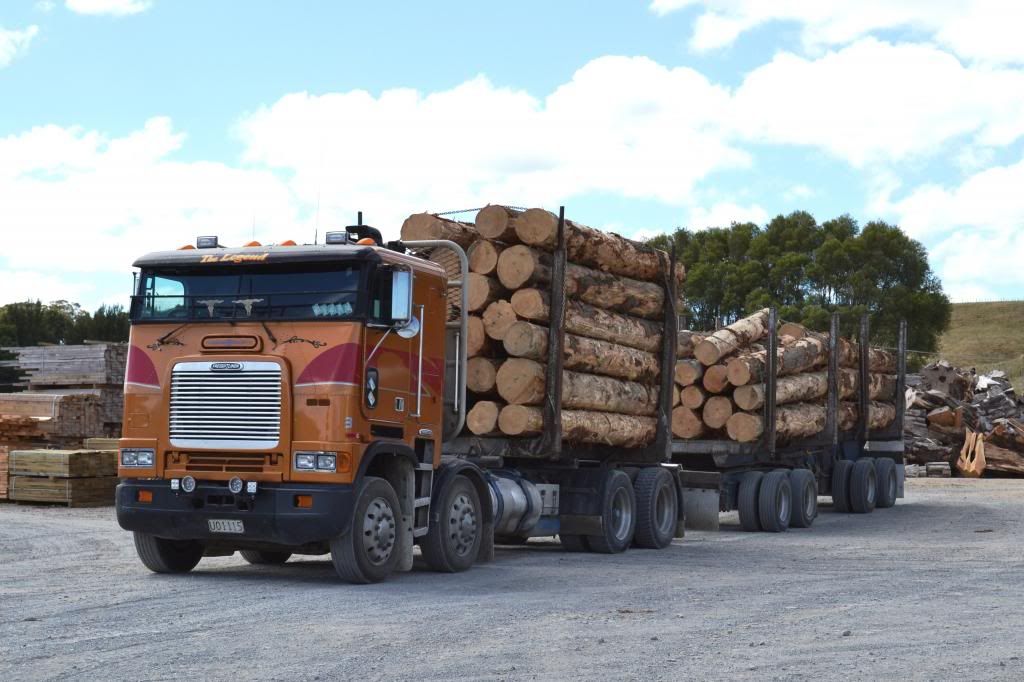 Freightliner FLB logger at Pahiatua, dates from 1996.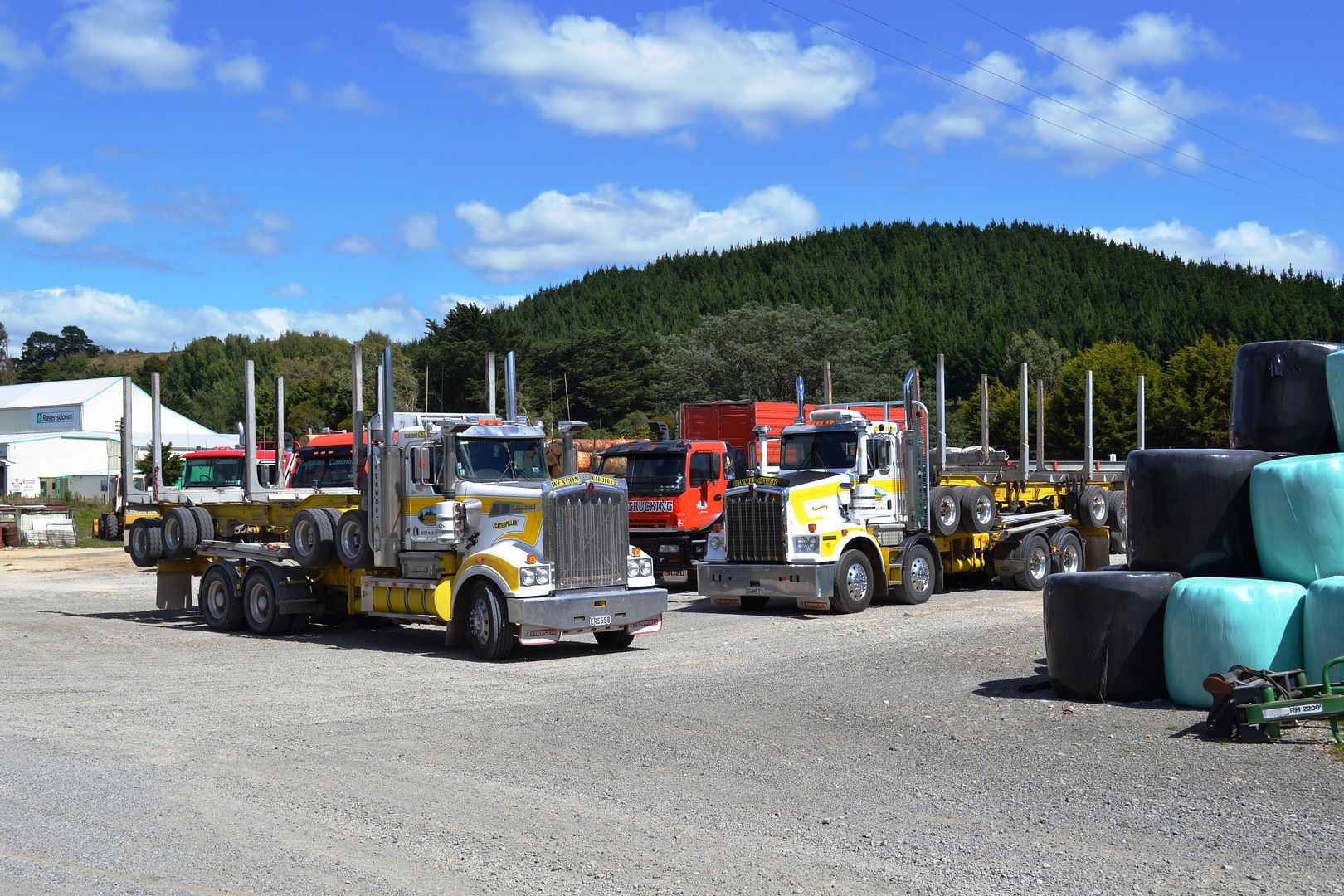 Two of Satherley Loggings Kenworths were parked at Beale's yard at Mangatainoka.
A 2008 T904 on the left and a 2013 T659 on the right.
The 904 is powered by Caterpillar and the 659 by Cummins.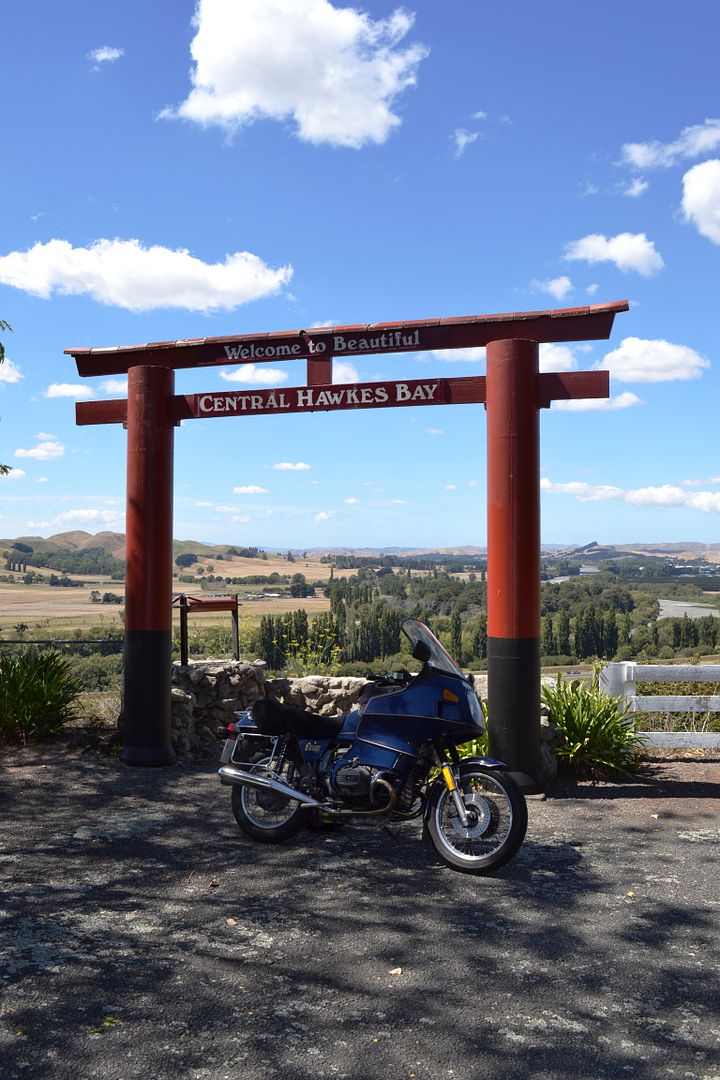 It's always worth the short trip over Pukeora Hill, just before Waipukurau,
to admire the view and to avoid the main road traffic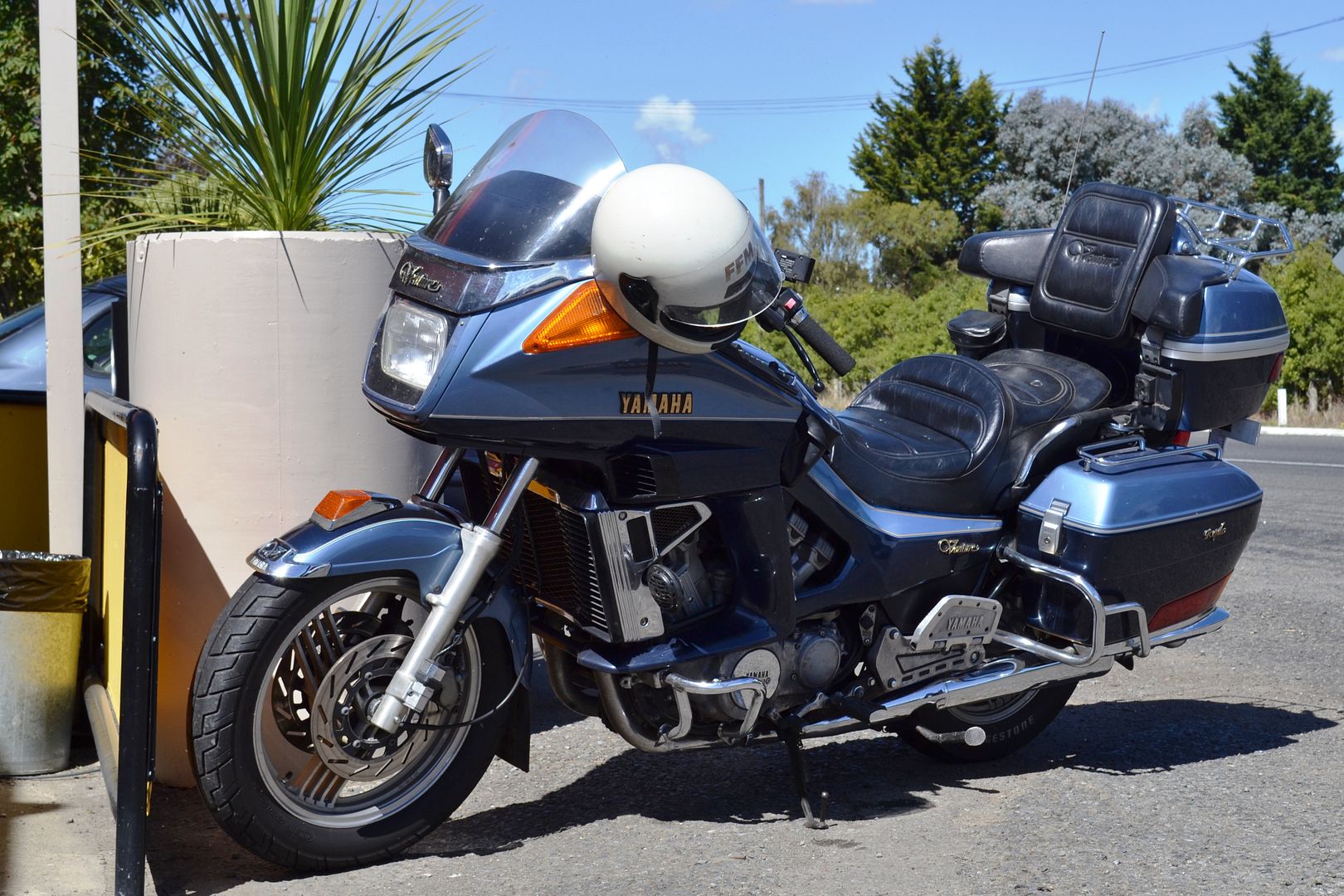 I stopped at Hamua Cafe in Waipukurau for lunch. This well cared for Yamaha Venture from 1990 was parked outside.
Goldwings were way more popular, but I always thought the Yammy was a better looker.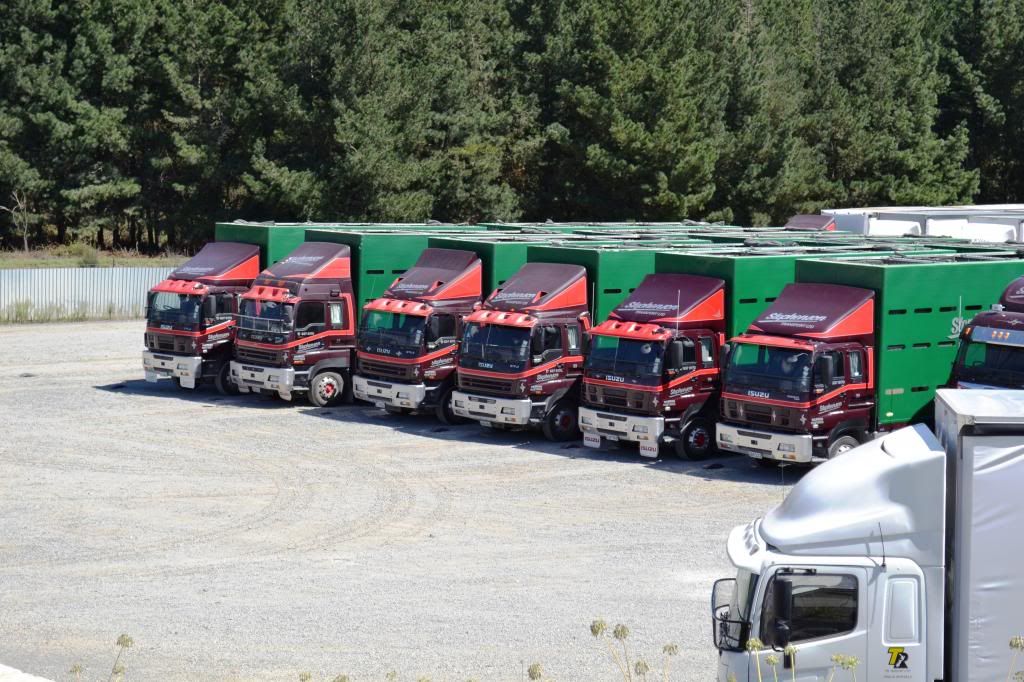 Stephenson's at Waipawa have a line-up of Isuzus in their yard.
They also have a line of Freightliner Argosys, but they were obscured by the white truck in the foreground.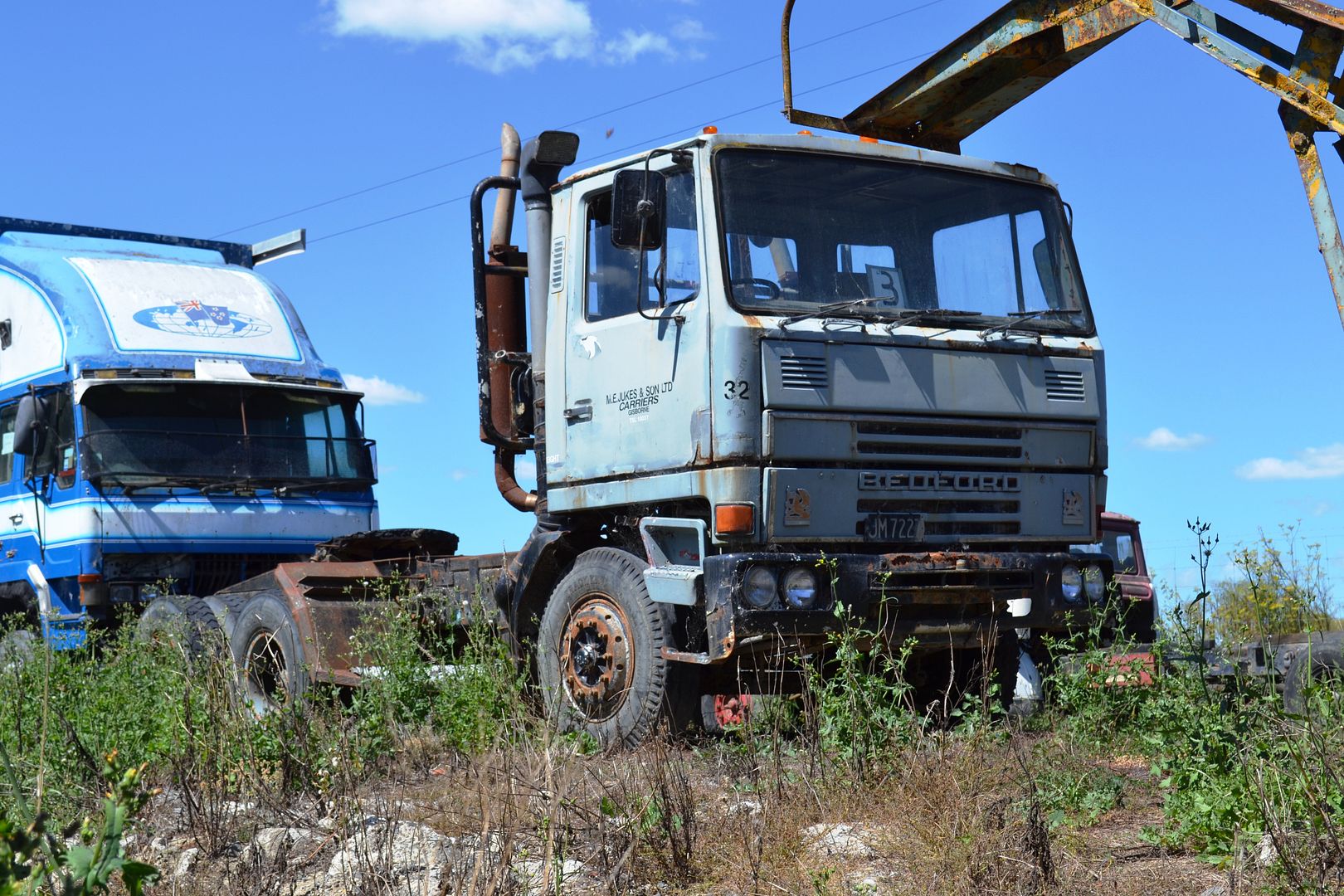 In another yard in Waipawa , I saw this 1980 Bedford TM.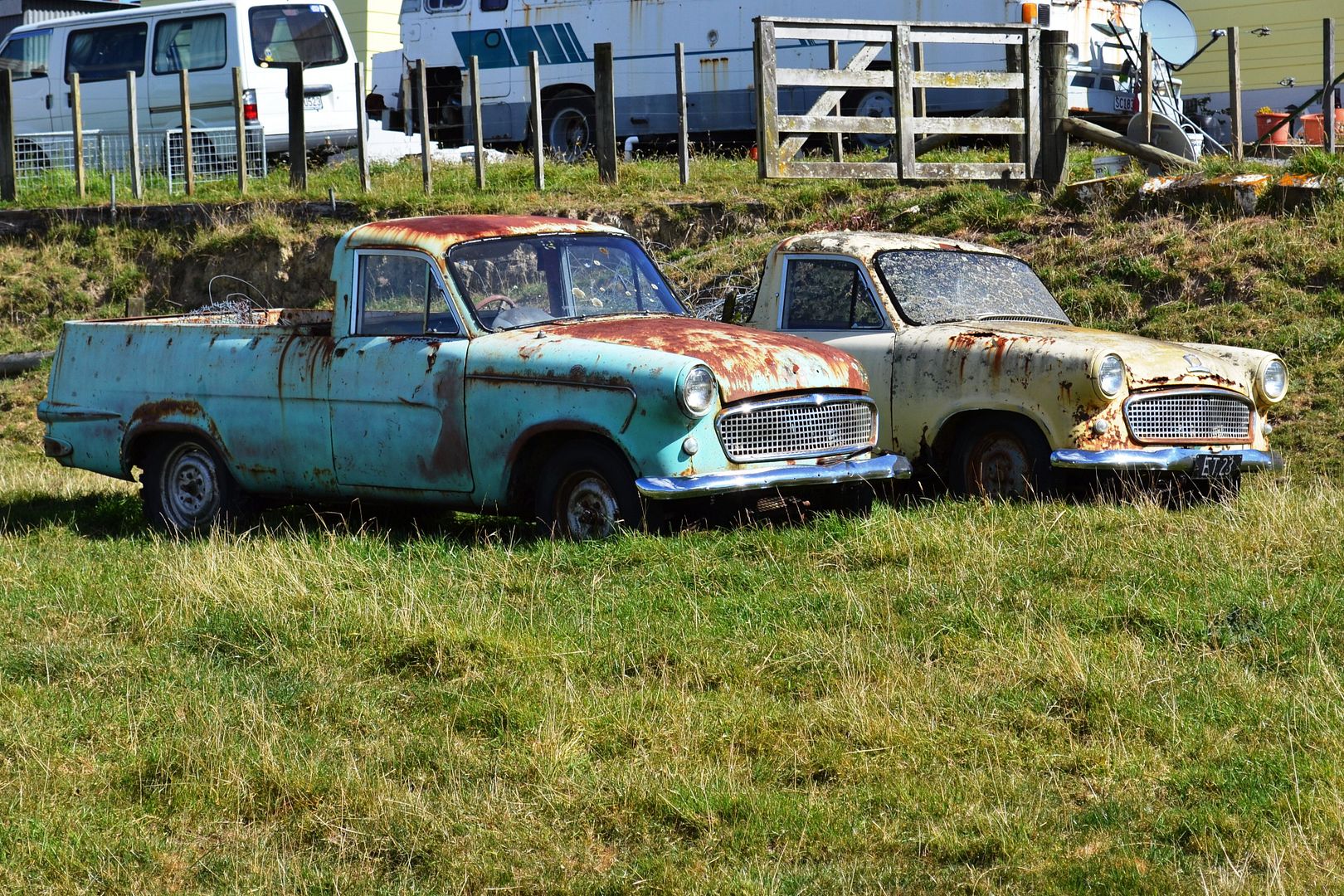 Two Vanguard utes in a field at Ormondville.
I remember when Wally Palmer, the butcher in Kuripuni, Masterton, had one of these.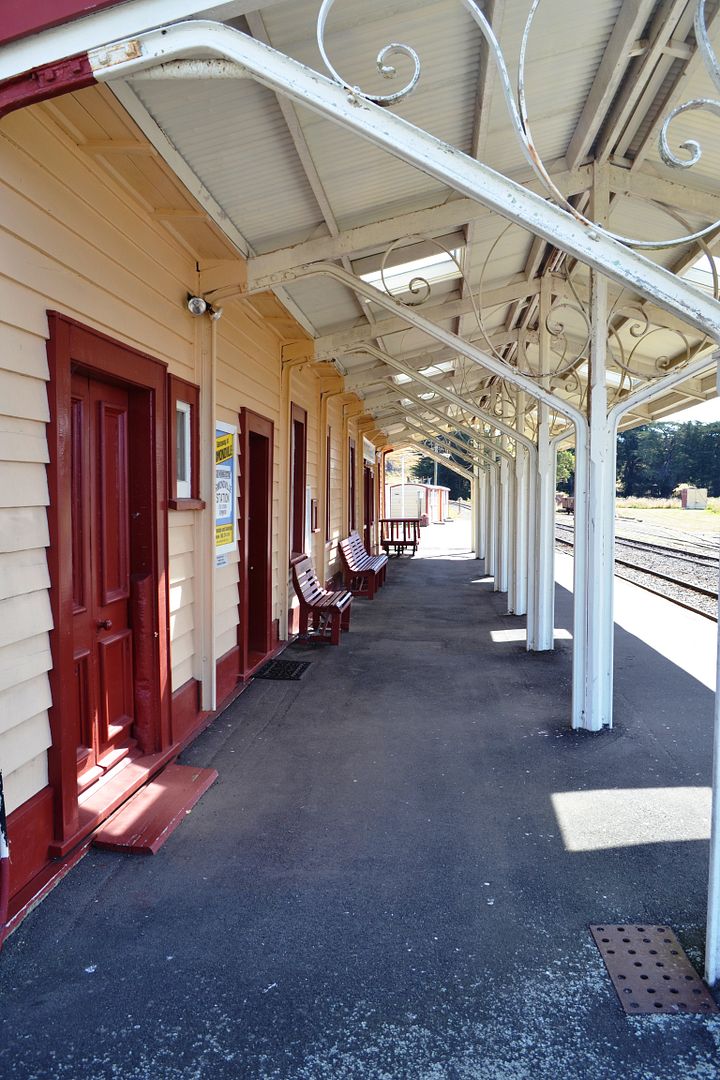 Ormondville Railway Station has been restored to original condition. Most smaller rail stations were built to this plan, but most have been demolished or modernised. Note the Iron wheeled baggage trolley at the far end. They were common to all NZR stations for many years.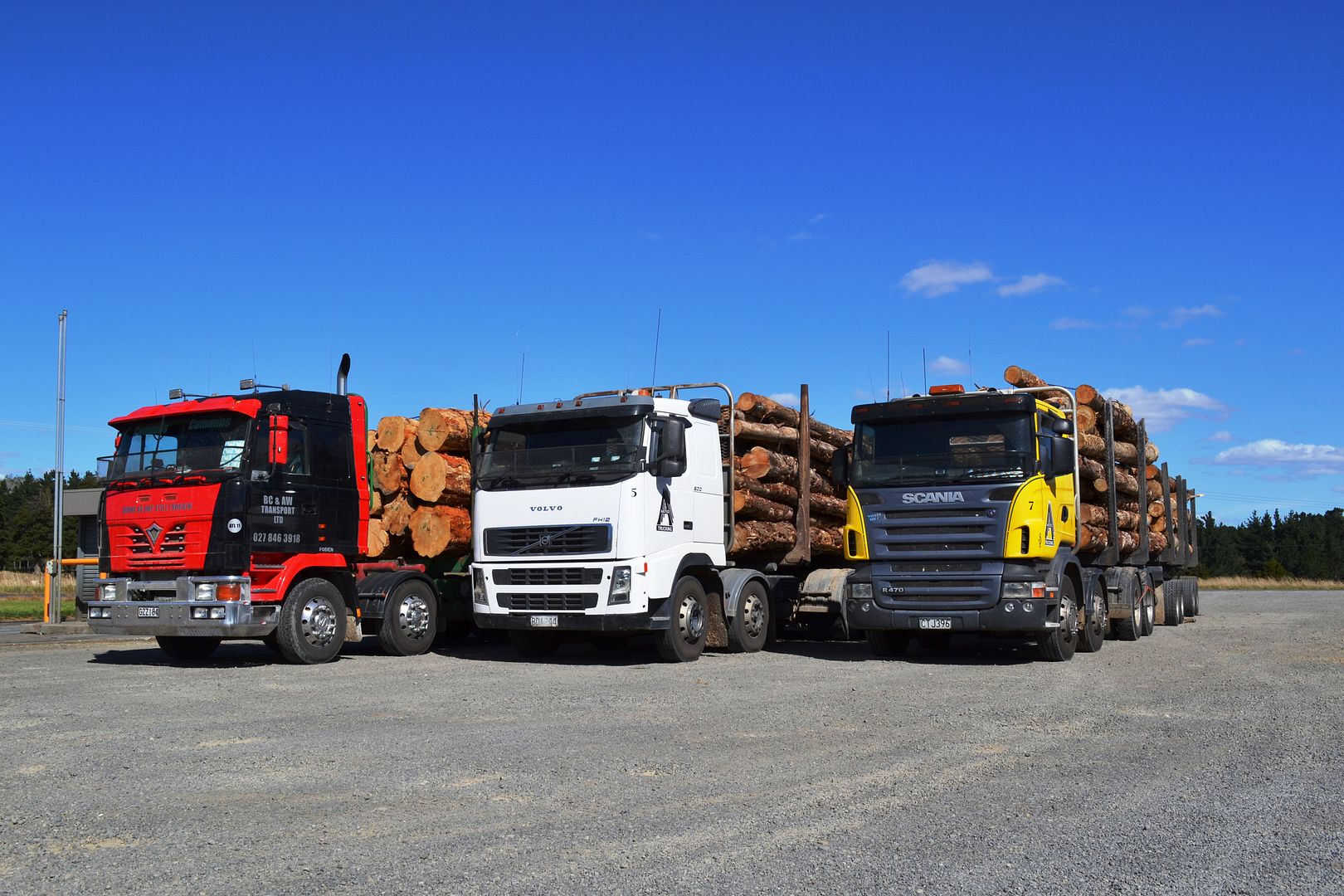 By the fuel truck-stop at Matamau, were three loaded loggers.
From left:1996 Foden S108, 2003 Volvo FH12 500, 2005 Scania R470.