My wife and I have just spent a few days in Taranaki, the western protruding bit of the North Island.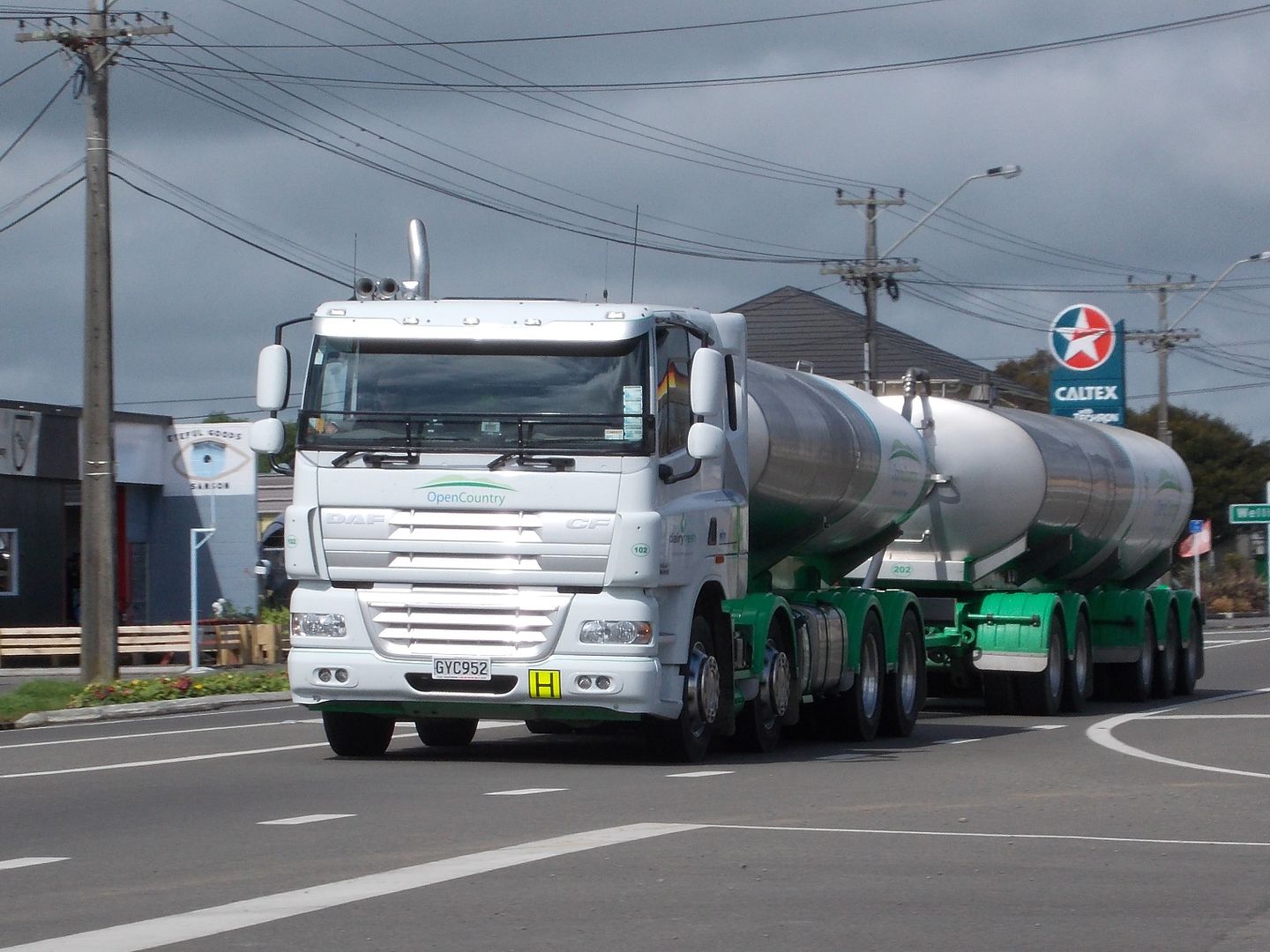 This DAF CF85 8 wheeler with 5 axle trailer is a milk tanker operating for Open Country.
The 2013 registered rig passes through Sanson.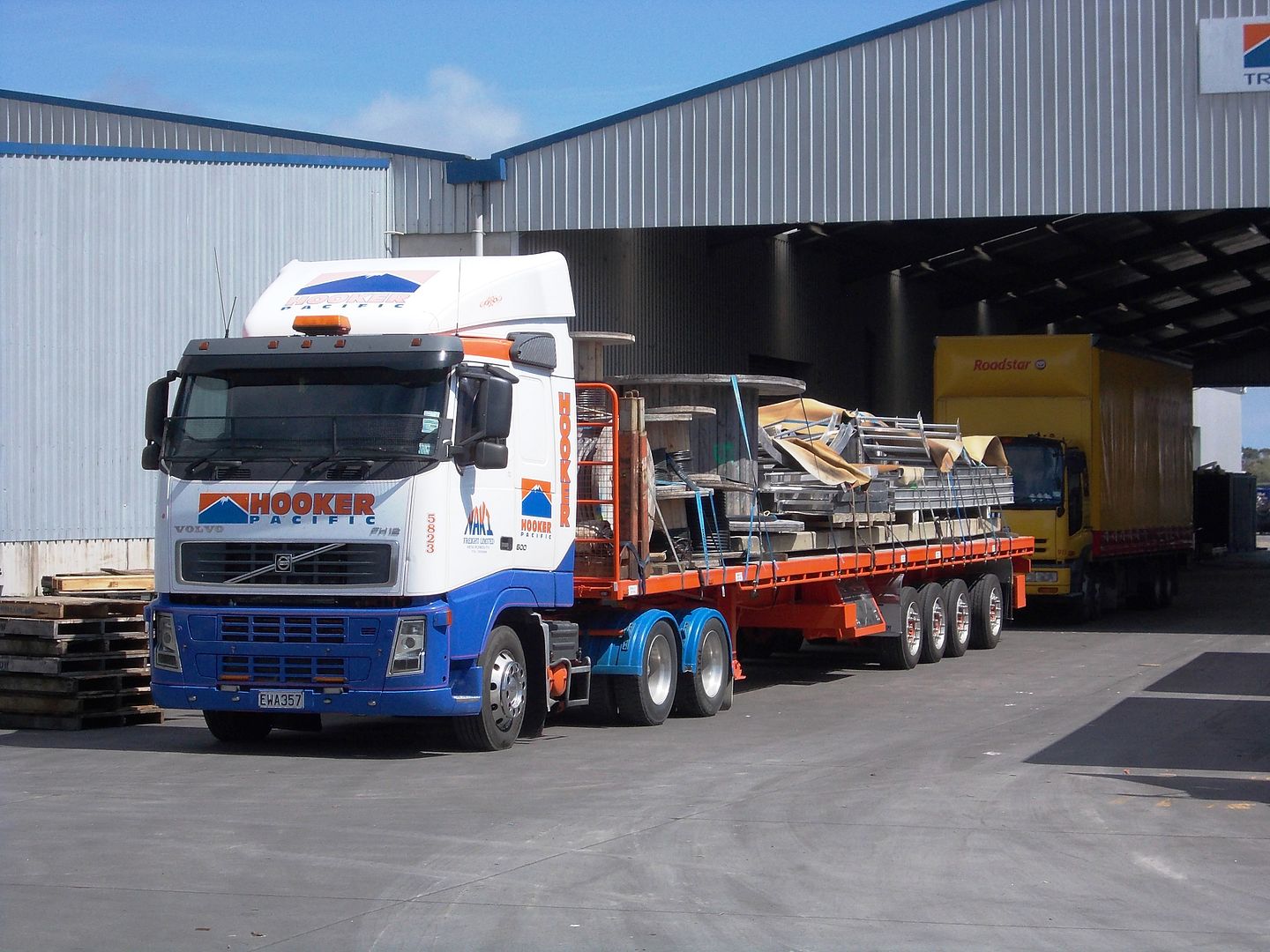 Bell Block, north of New Plymouth, is mostly an industrial area and a good place to spot trucks.
This 2002 Volvo FH12 500 seems to be loaded up with rather a "mixed bag".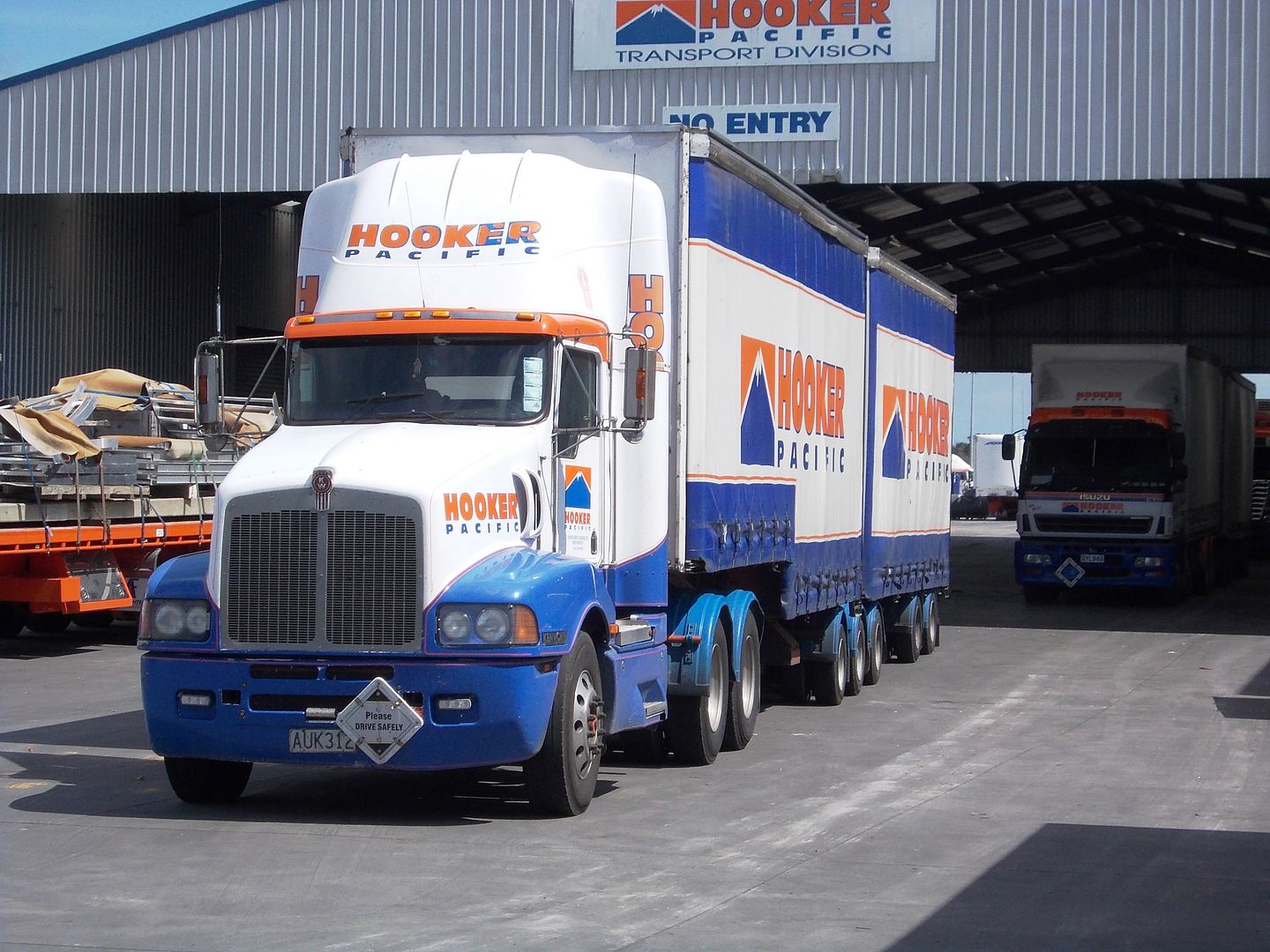 Kenworth T404 of 2002 vintage is parked next to the Volvo.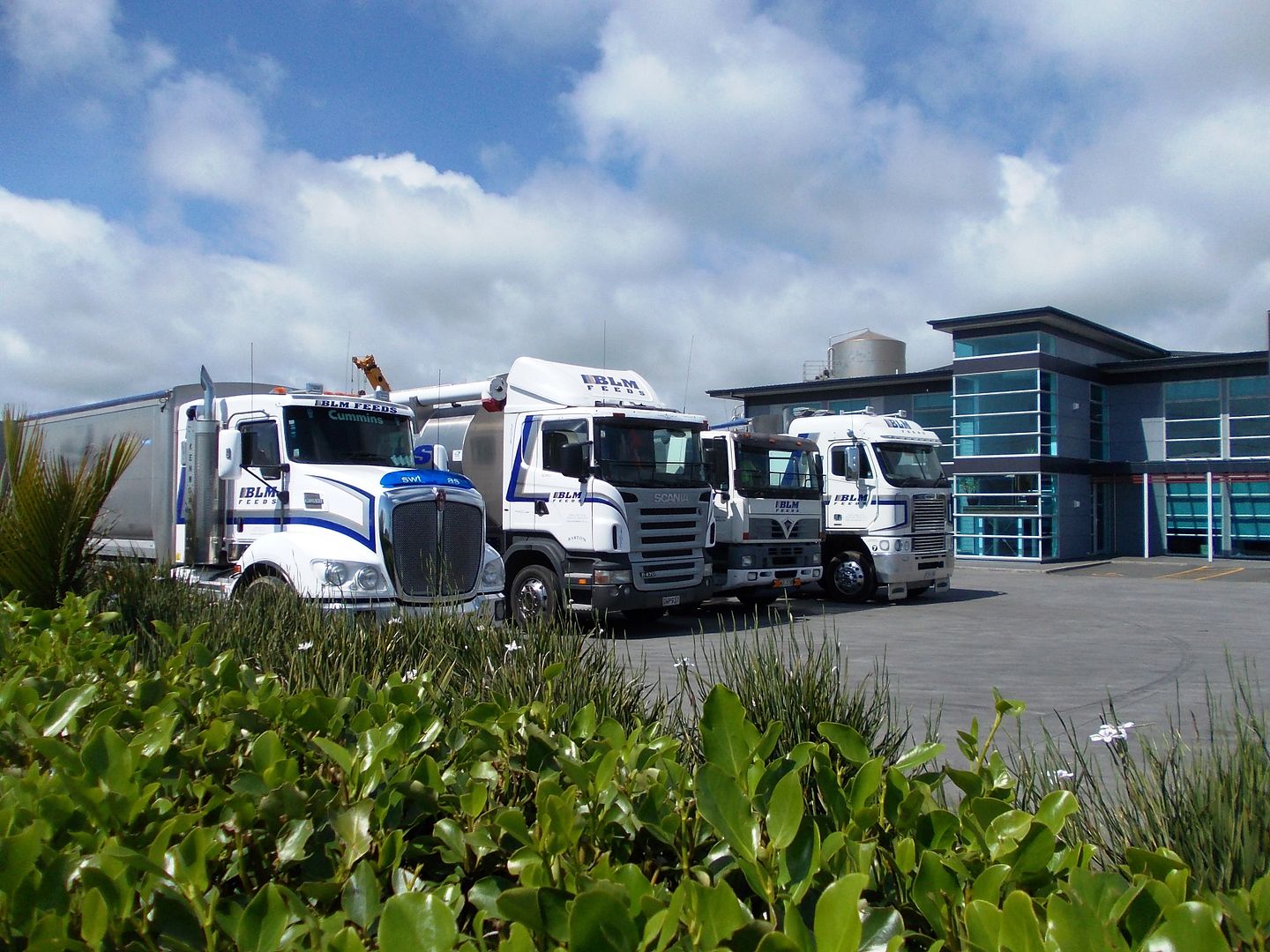 BLM Feeds has a mixed fleet.
2012 Kenworth T408, 2007 Scania R470, 2002 Foden A3-8R and a 2011 Freightliner Argosy TSB.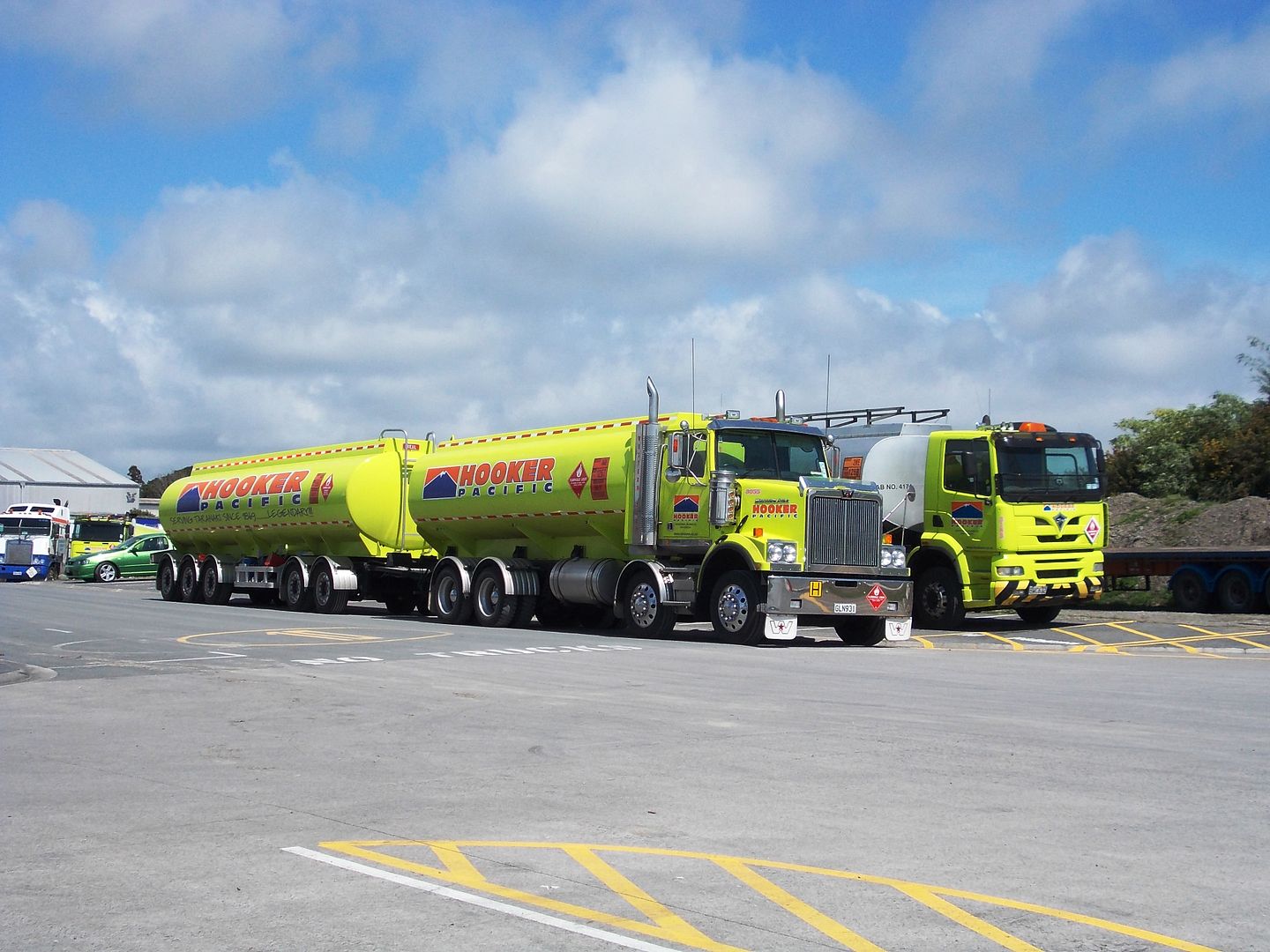 Around the corner in Hookers yard, is their fuel tanker division.
2012 western Star 4884FX rigid with 5 axle trailer and a 2003 Foden A3-8R.
Another Western Star 4884FX tanker, but this time rigged as an artic.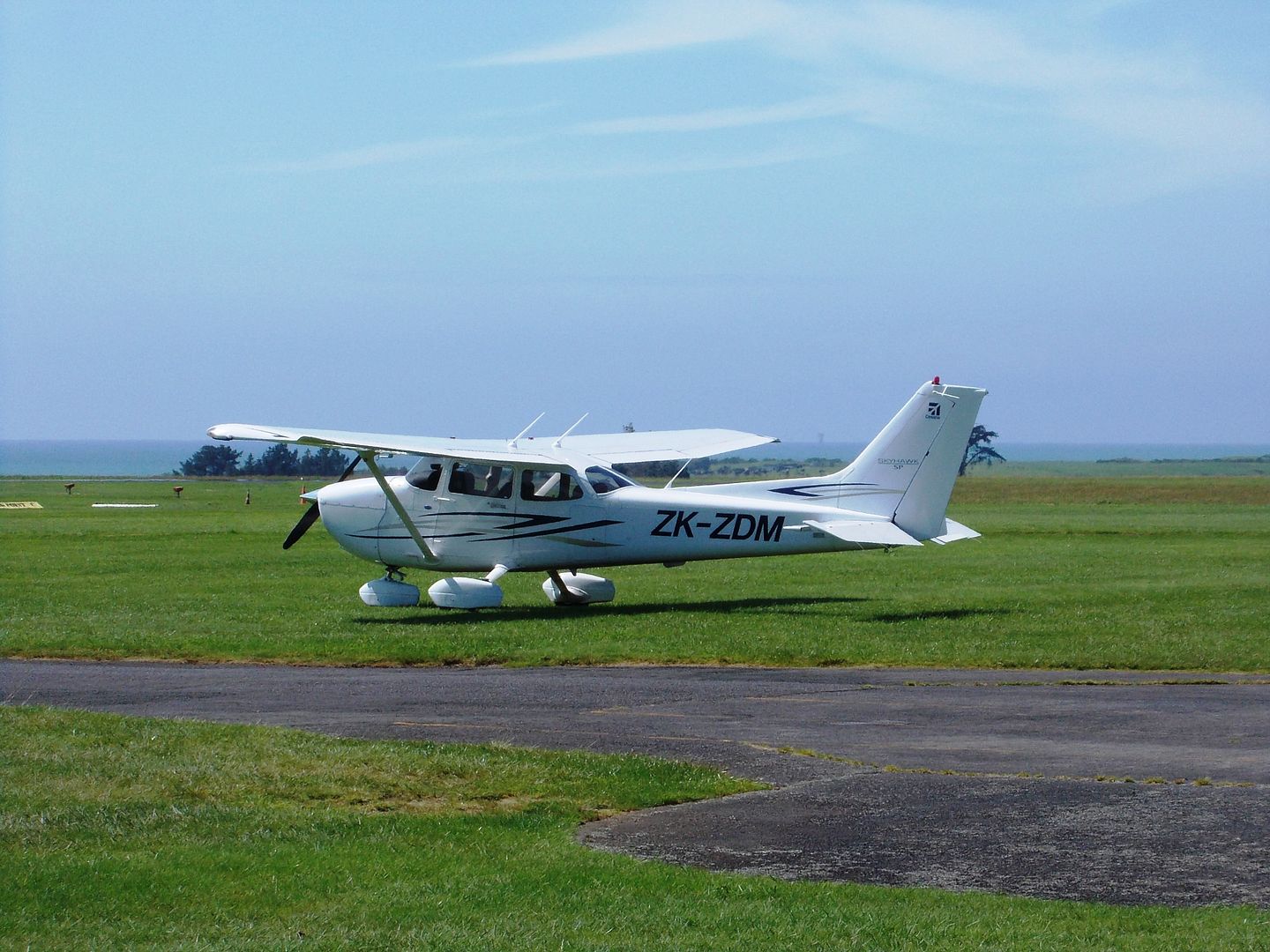 This Cessna 172 Skylane is registered to CTC Aviation Training in Hamilton and landed for a short stop at New Plymouth Airport while we were there.
If you click on the photo to enlarge it you will see a structure on the horizon just forward of the Cessna's tailfin.
This is the Pohukura Gas Field offshore well-head platform.
This old Austin was parked up in Wanganui. It appears to be an old tower truck for servicing overhead tram and trolley bus wires.
Our local council used to have a number of Austins of this model, originally in a dark burgundy colour and later in a mid green with white.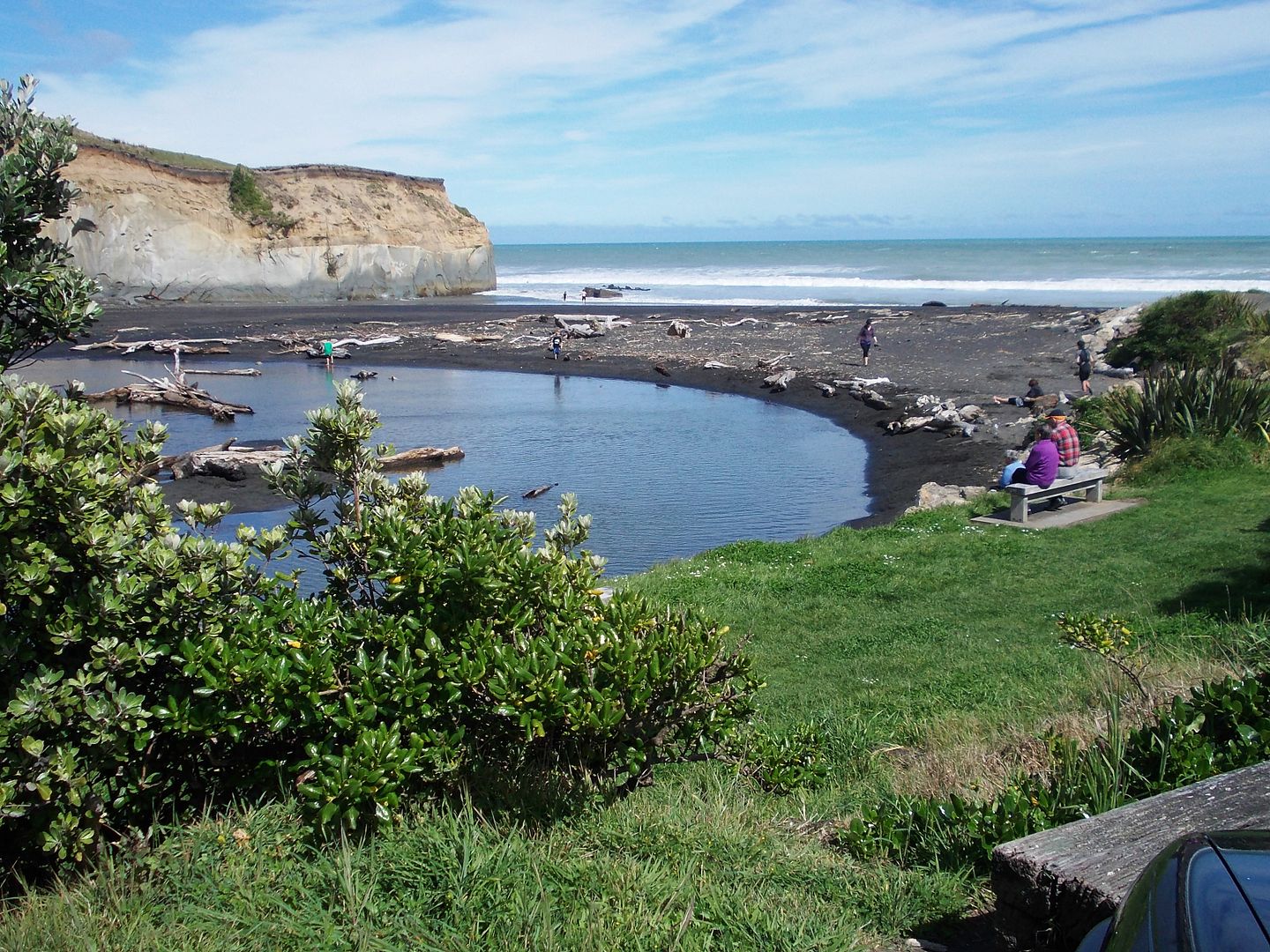 The mouth of the Mowhanau Stream at Kai-iwi Beach. a little north of Wanganui.
Our trusty Caldina (now with quarter of a million kms on the clock) parked at Cape Egmont Lighthouse.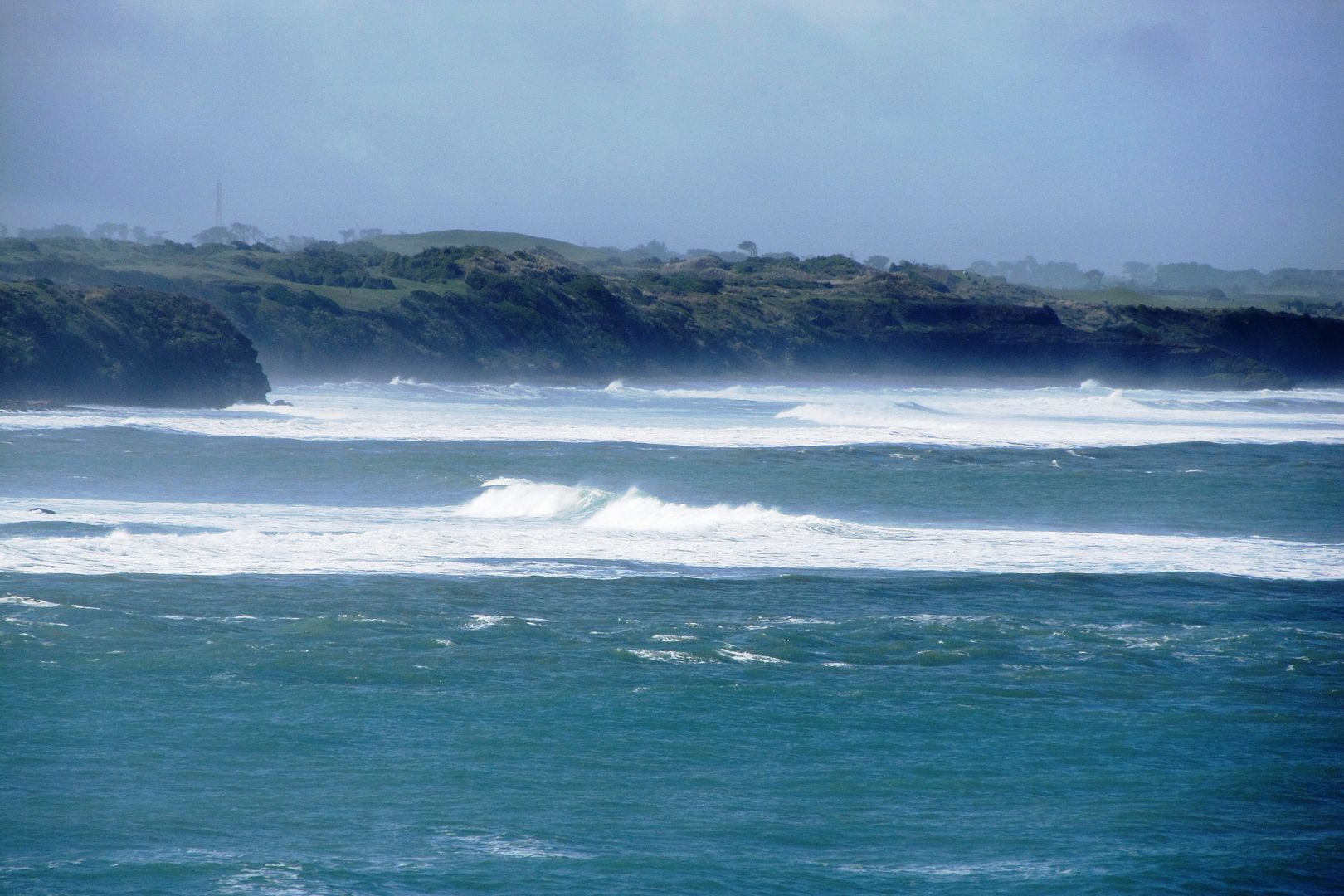 The rugged shoreline near Opunake is pounded by the prevailing nor' westerlies.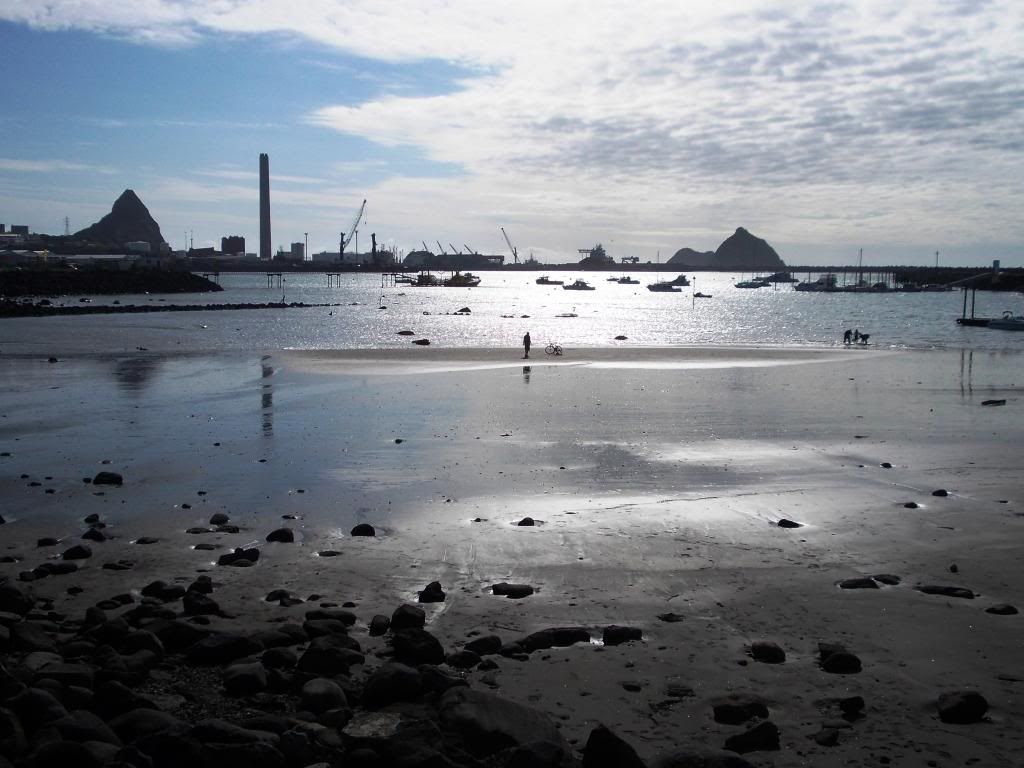 Low tide and a low sun. Late afternoon at New Plymouth.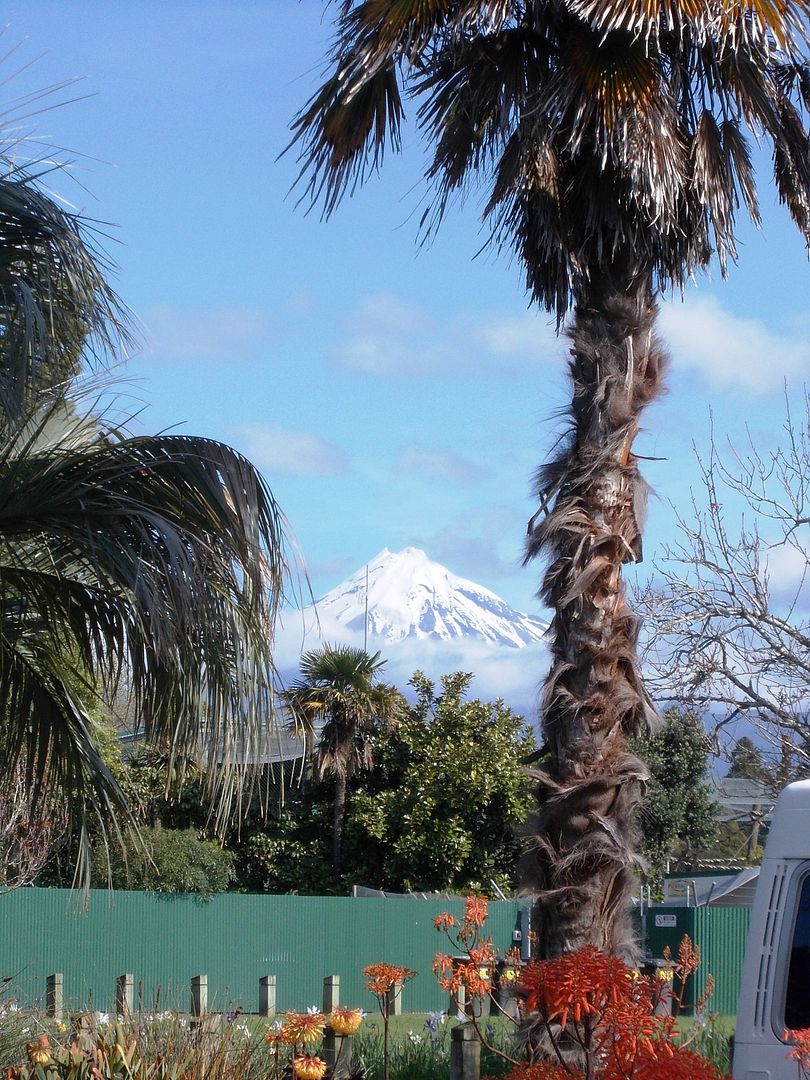 It is possible to spend many days in Taranaki and not see Mt Egmont (Mt Taranaki) which dominates the landscape in this area, as it is often covered by heavy cloud. But we were lucky enough to have it peek out for a couple of hours on Sunday afternoon.