The Old Trucker's Big Day Out was held in Feilding yesterday, starting with a parade which finished at Manchester Square with a static display and rides in trucks for kids.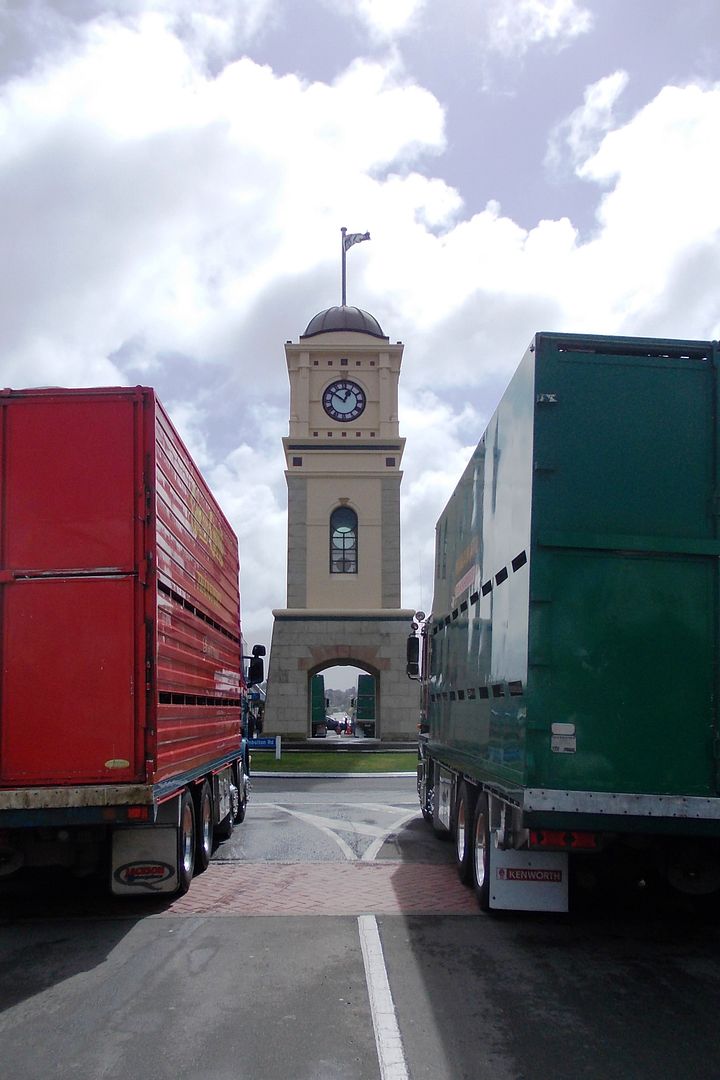 Being Spring, the weather varied from warm sunshine to cold wind and pouring rain, but this did not deter the truckers. Though I suspect a few more trucks may have turned up if the conditions had been better.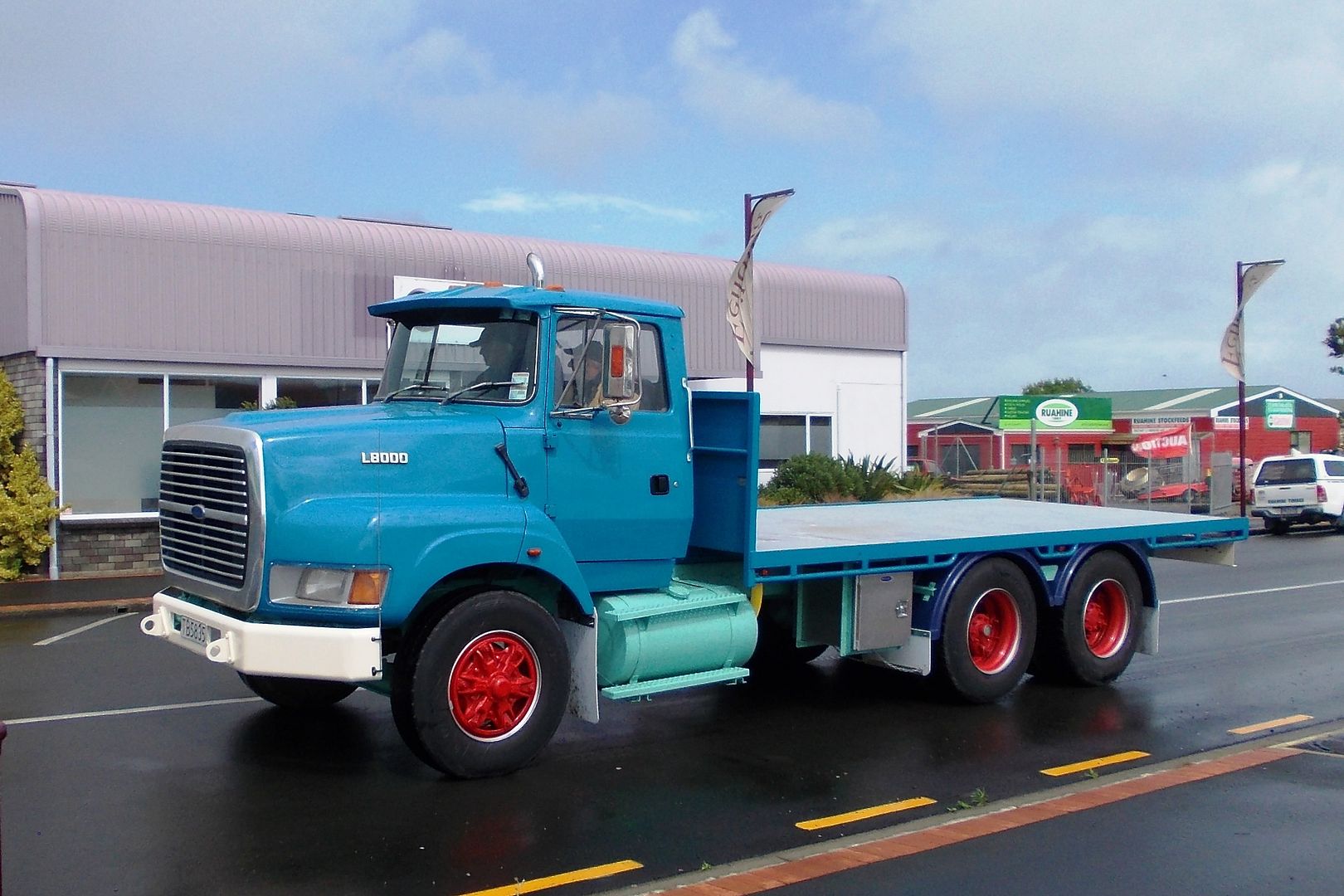 1995 Ford Louisville LTS800 heads along Ferguson Street in the parade.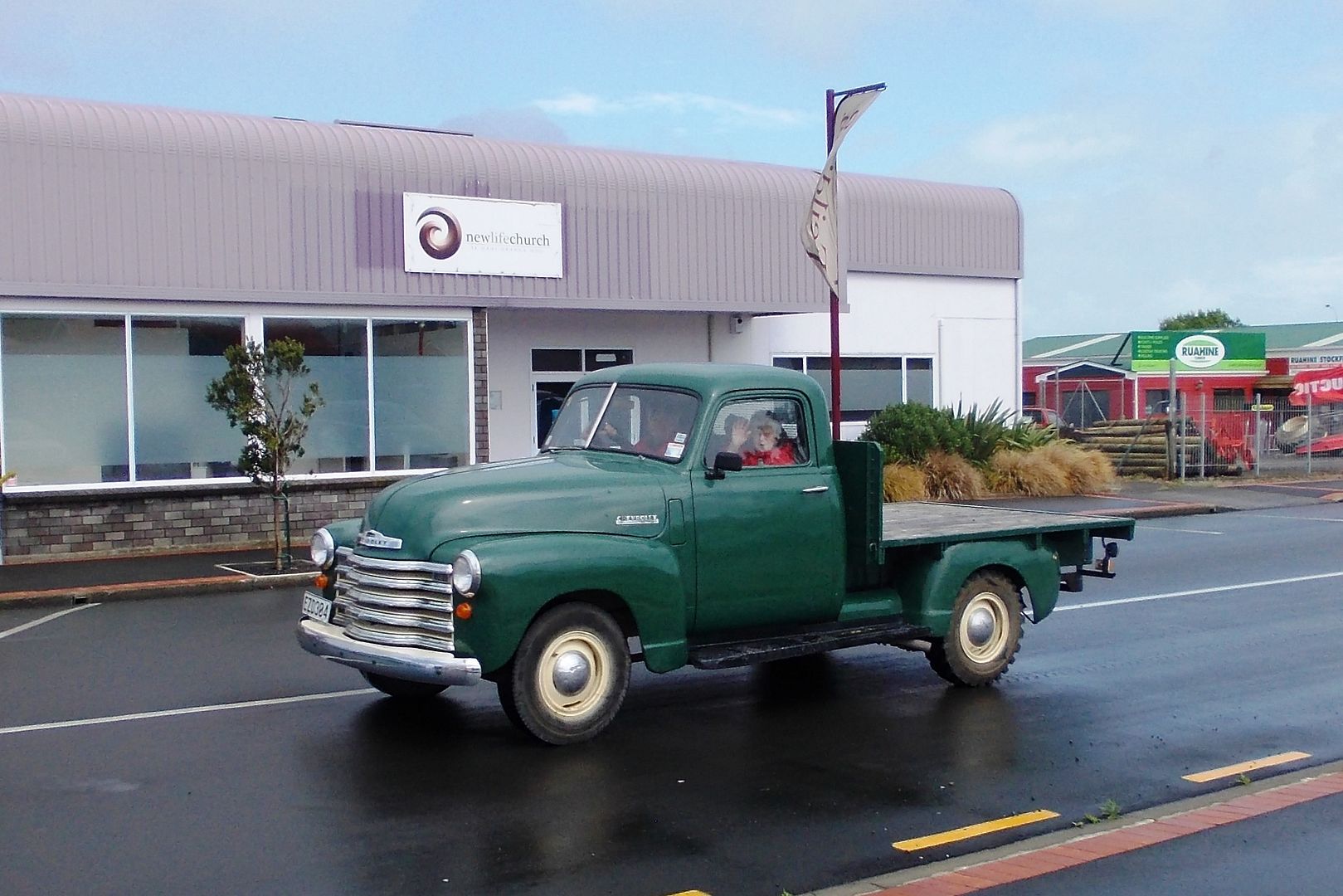 A wave from the passenger in the 1947 Chevrolet Thriftmaster.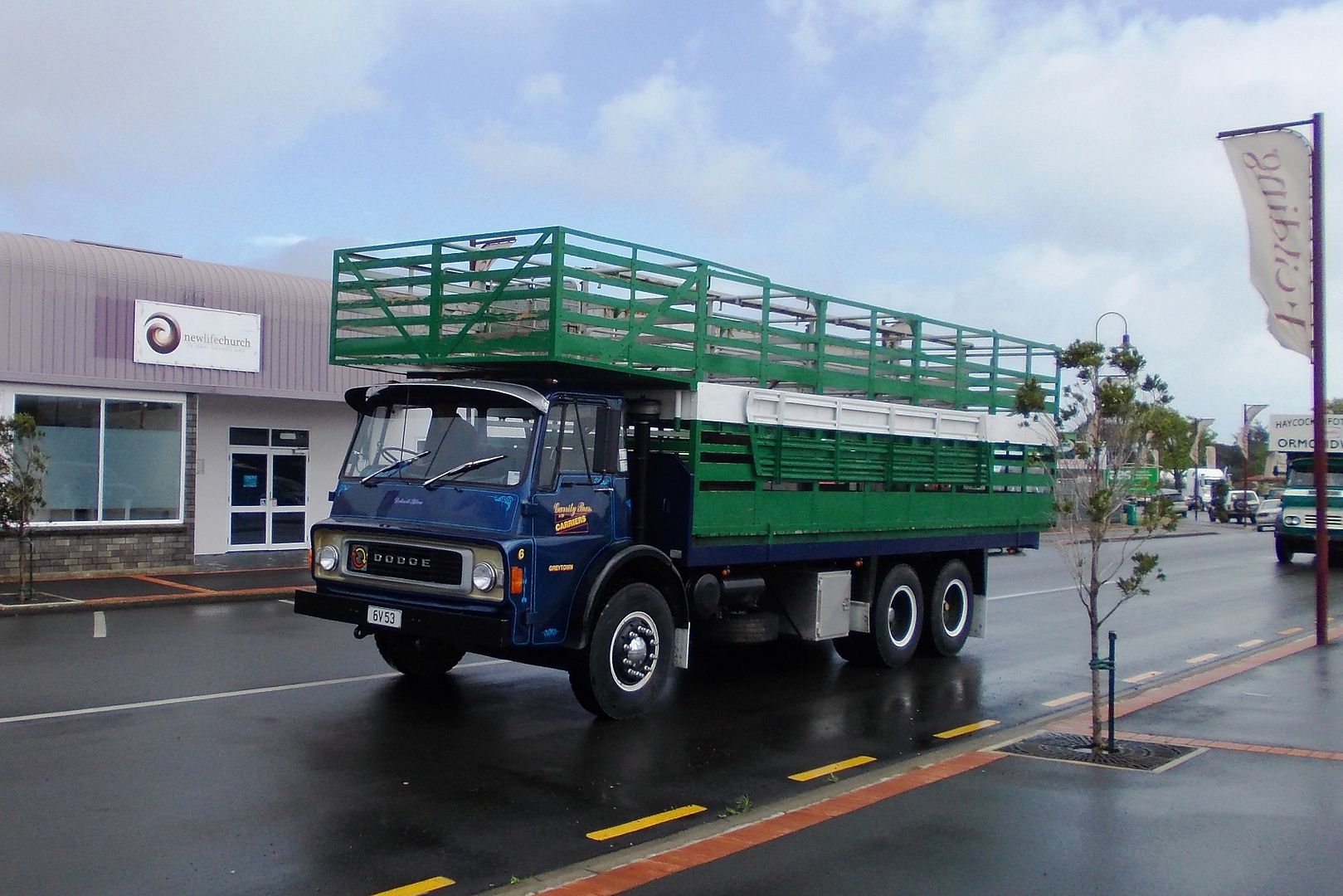 Garrity Bros. from Greytown had both of their Dodge 900Ts there. This one is Detroit 6V53 powered, whereas the other example has the V8 Perkins as originally fitted.
Max, who has contributed many pictures to this blog in the past,
was there, and took this photo of a mixed make line up.
Max also snapped this one of Clive and Darren Taylor's 1954 Mack B41X.
This is somewhat of a rarity as only a couple of hundred of this model were made and as few as 5 examples are believed to still exist. 170hp and a 10 speed duplex transmission.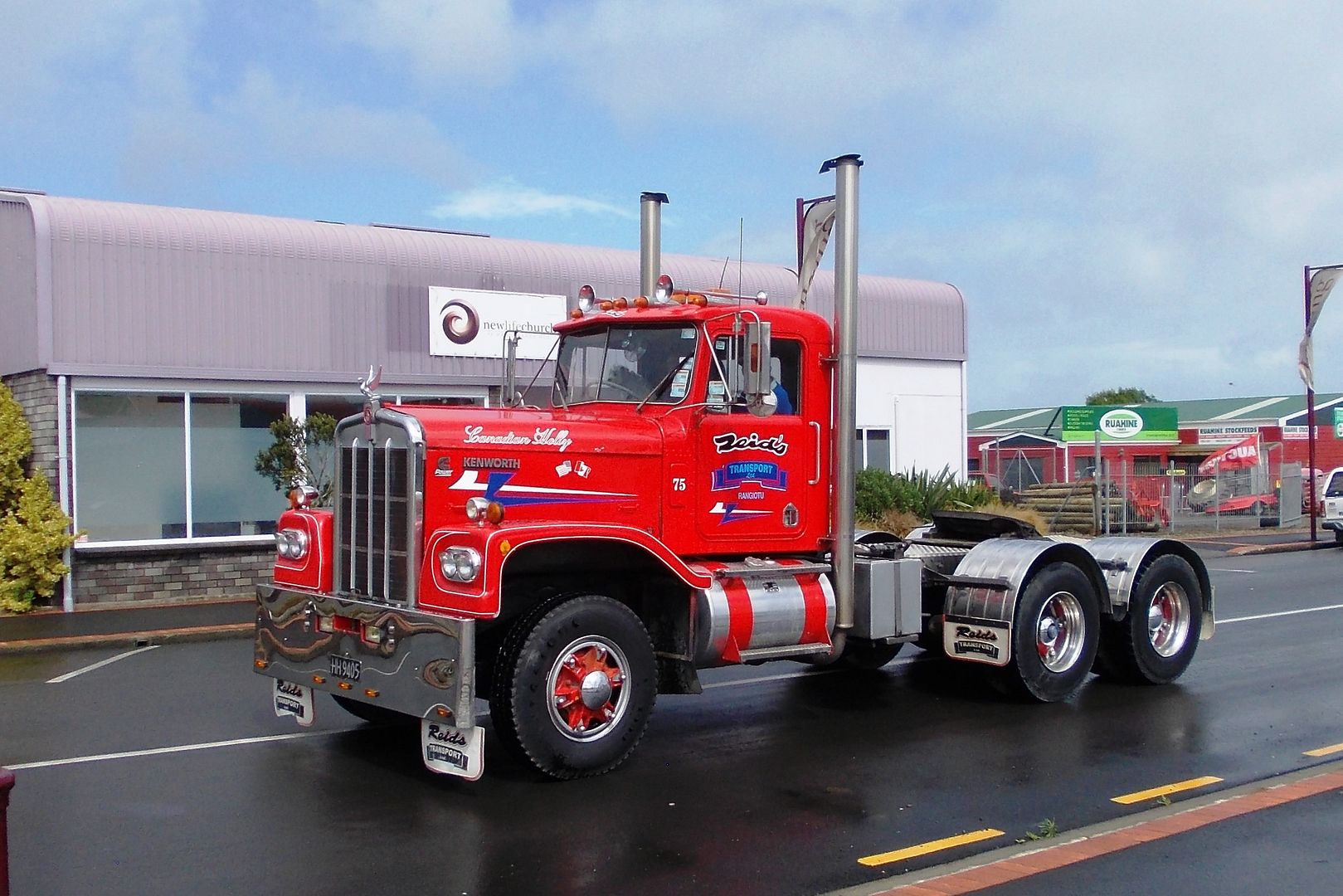 Reid's Transport's 1975 Kenworth has been on my blog before, still working
I sincerely hope Ray is in the cab somewhere, but in this photo it looks as if Ruby is driving..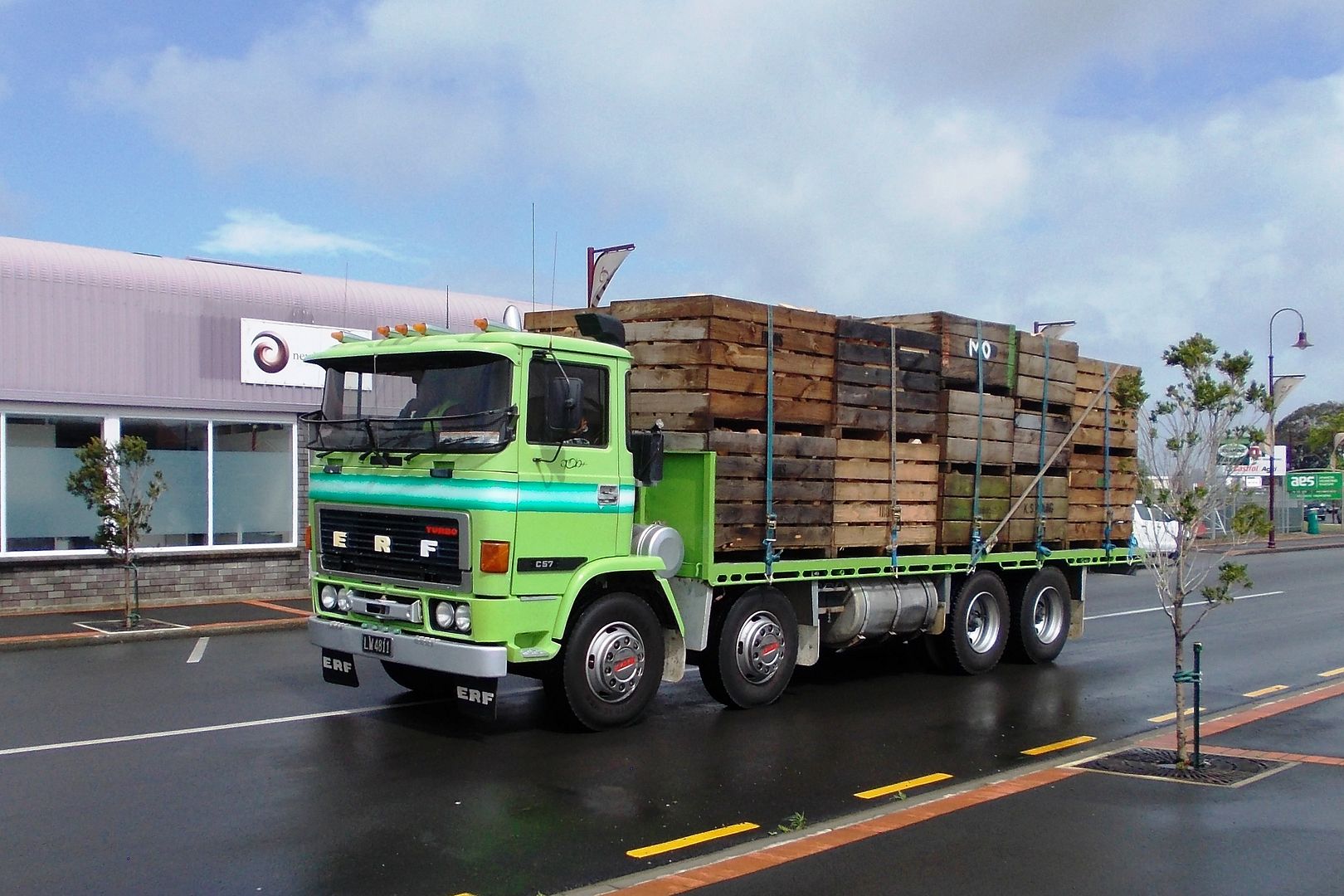 C model ERF 8 wheeler looks like a worker with its load of packing cases.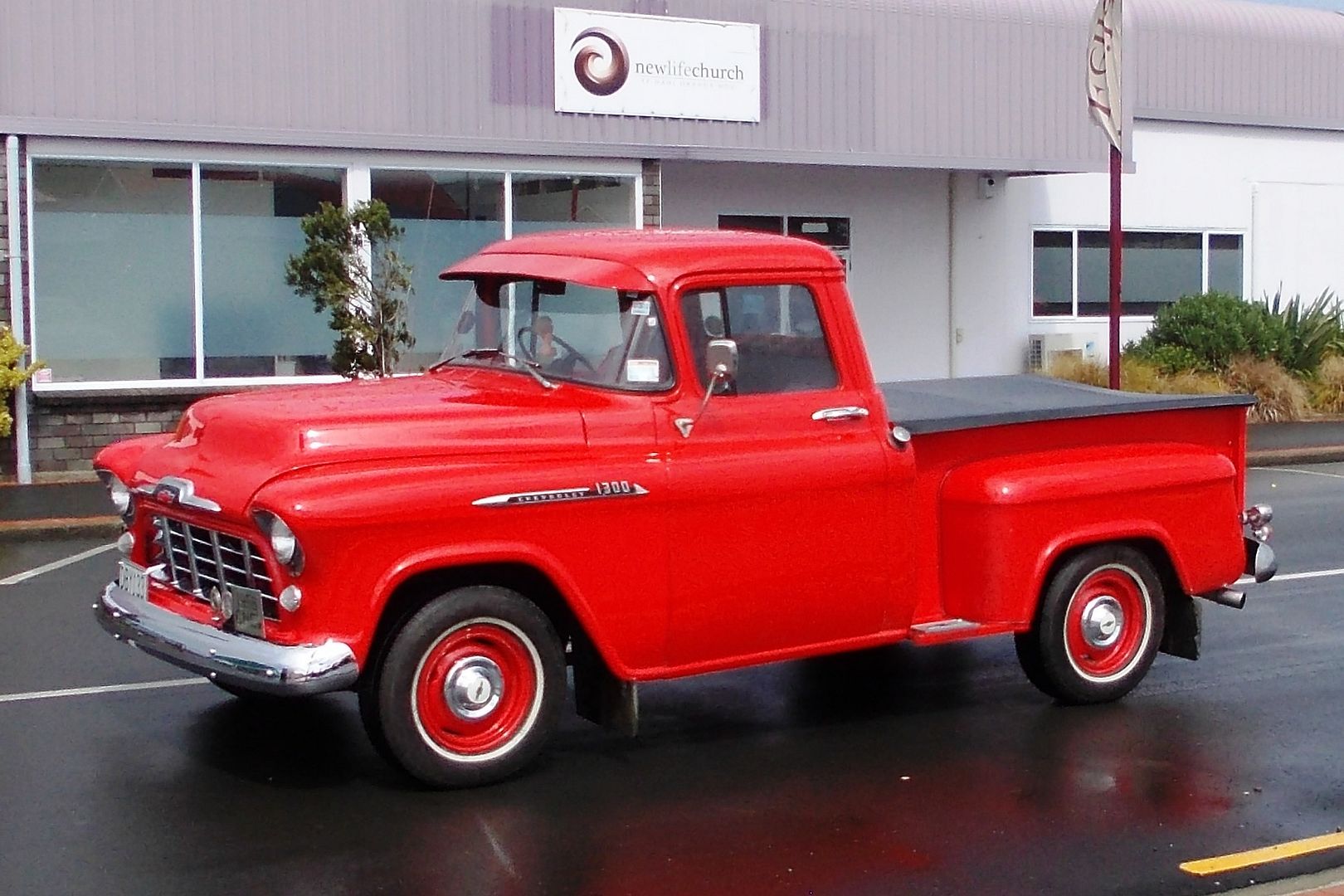 the 1956 Chevrolet 1300 appears to have had a considerable amount spent on it.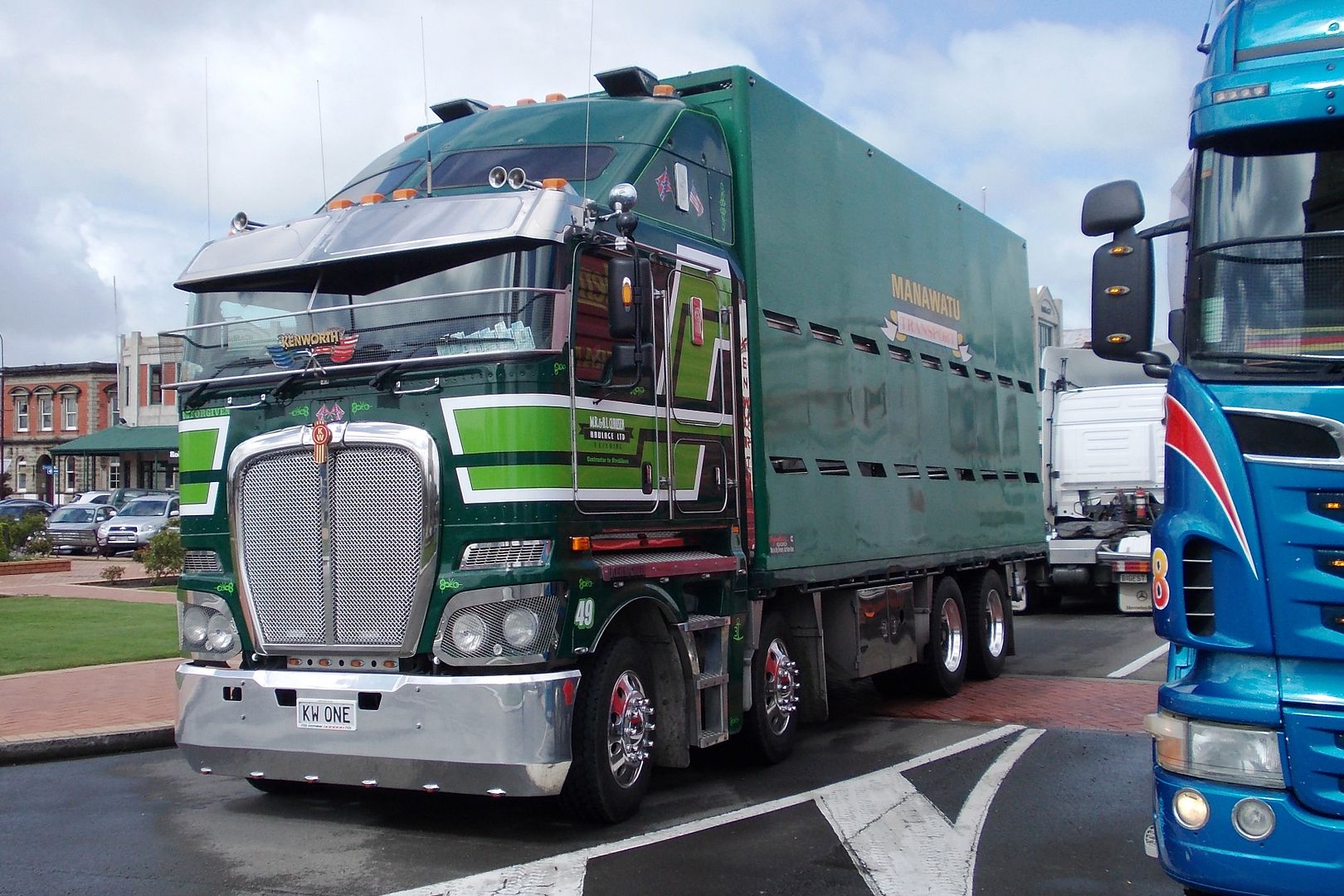 There were some modern trucks too. This 2012 Kenworth K108 was one of the rigs giving rides.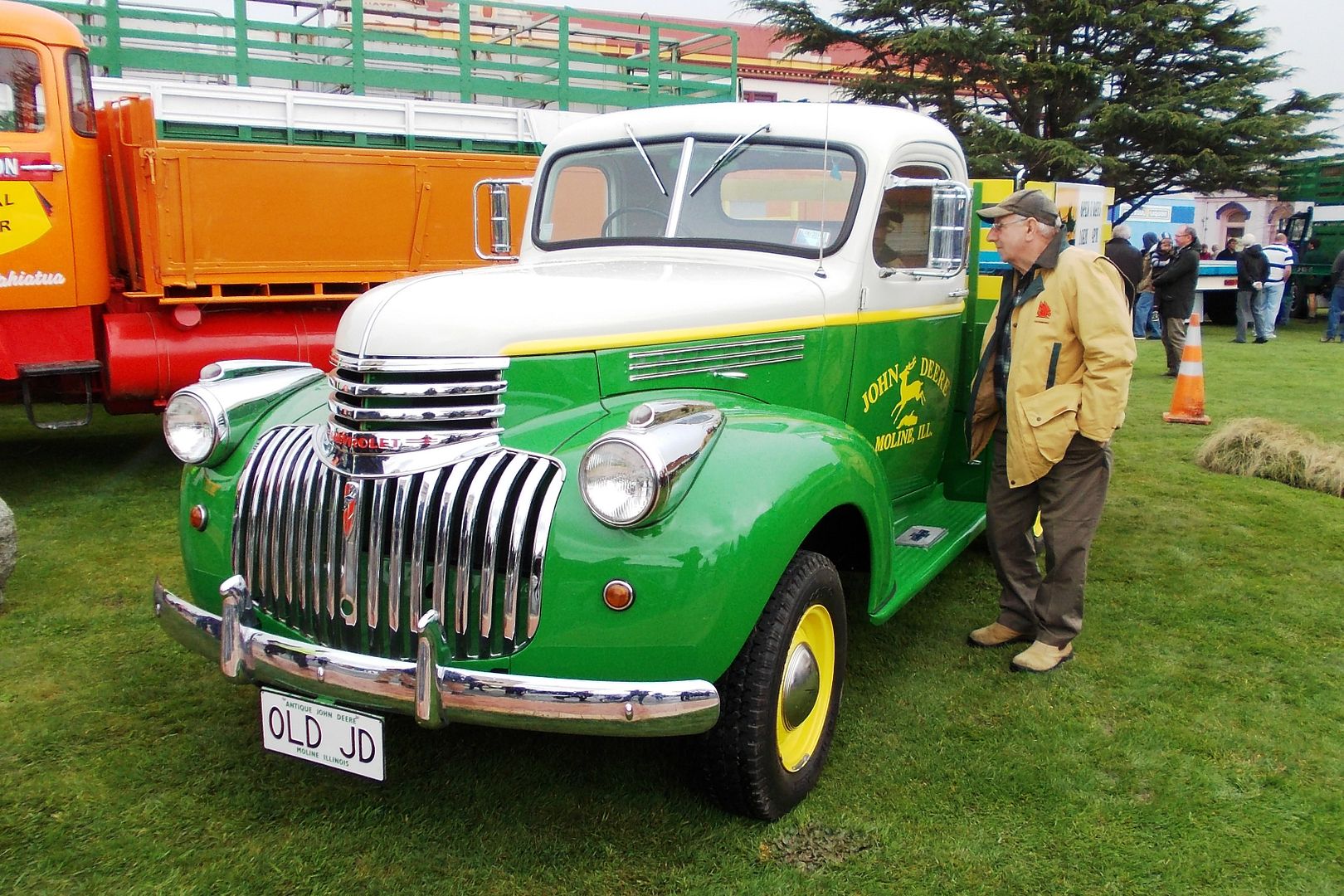 Painted as a John Deere service truck this 1946 Chev certainly looks smart.....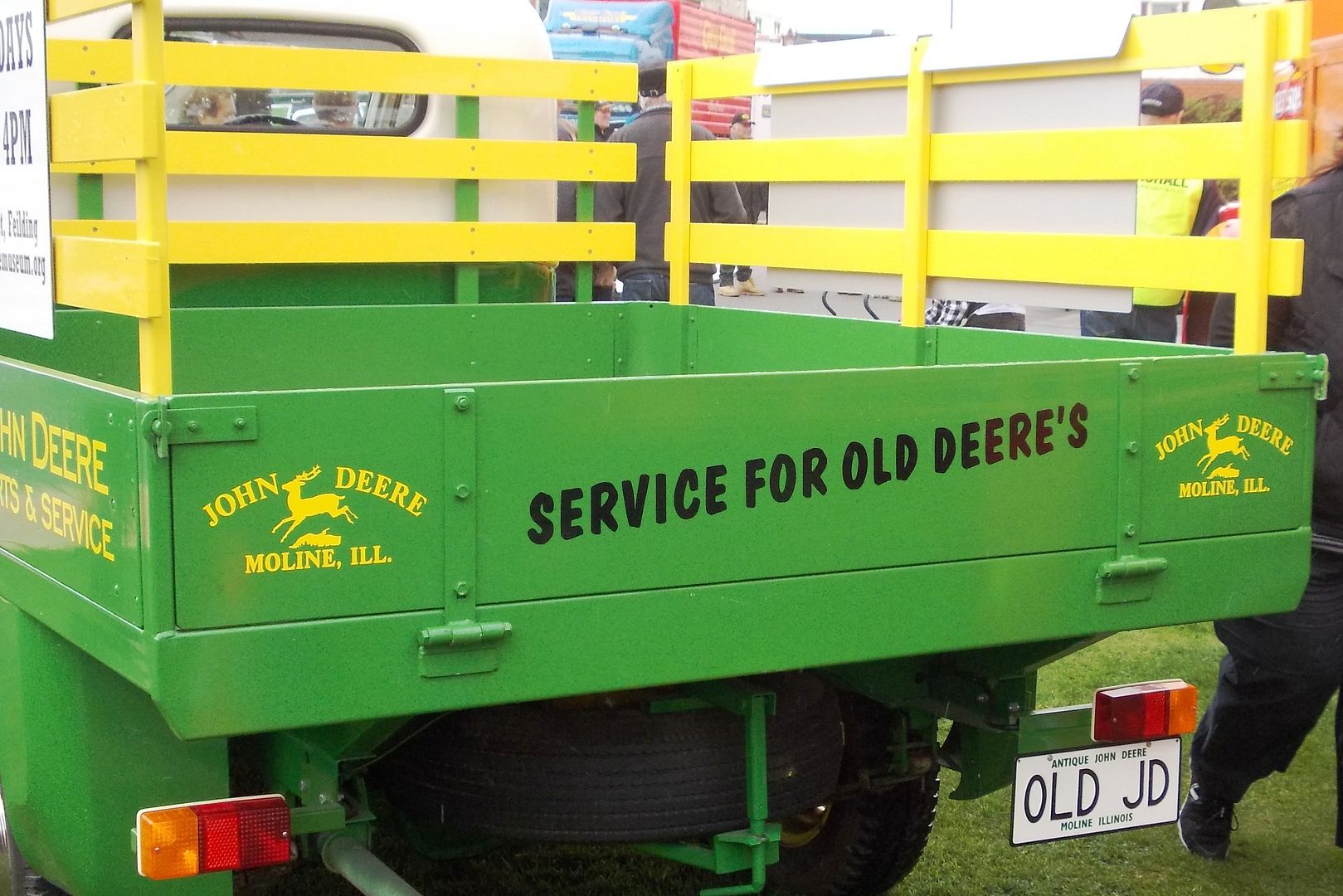 ....but I can't forgive the sign writer for the unnecessary apostrophe.