These are some of the last Truck photos I ever shot on film.
2004 Scania R164LA480 takes a break in The Warehouse carpark at Petone.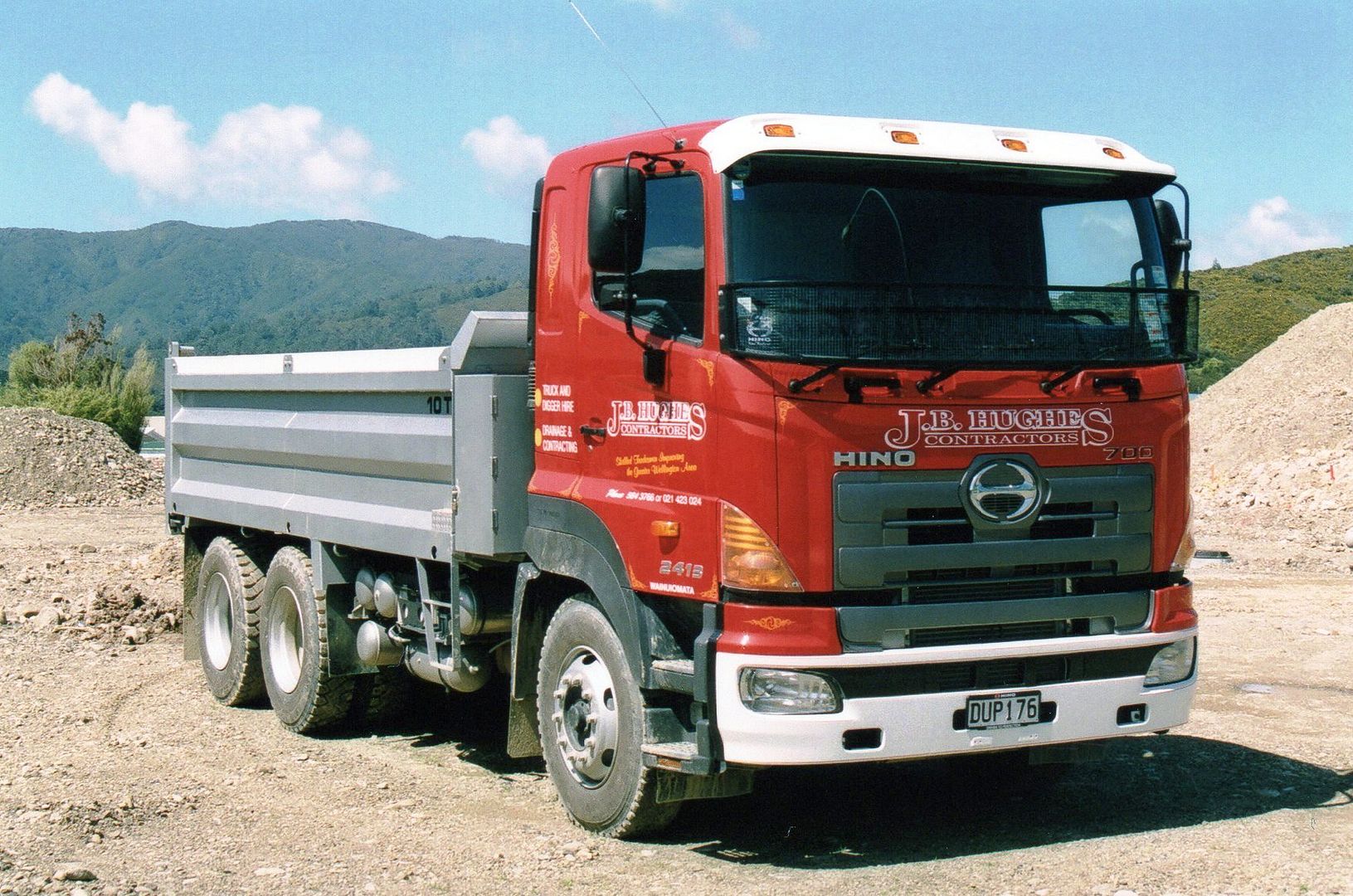 This Hino FS 700 of J.B.Hughes pictured here at a new housing development in Wainuiomata is typical of many 6x4 tippers in NZ. There must be a huge number of Hinos set up like this throughout the country.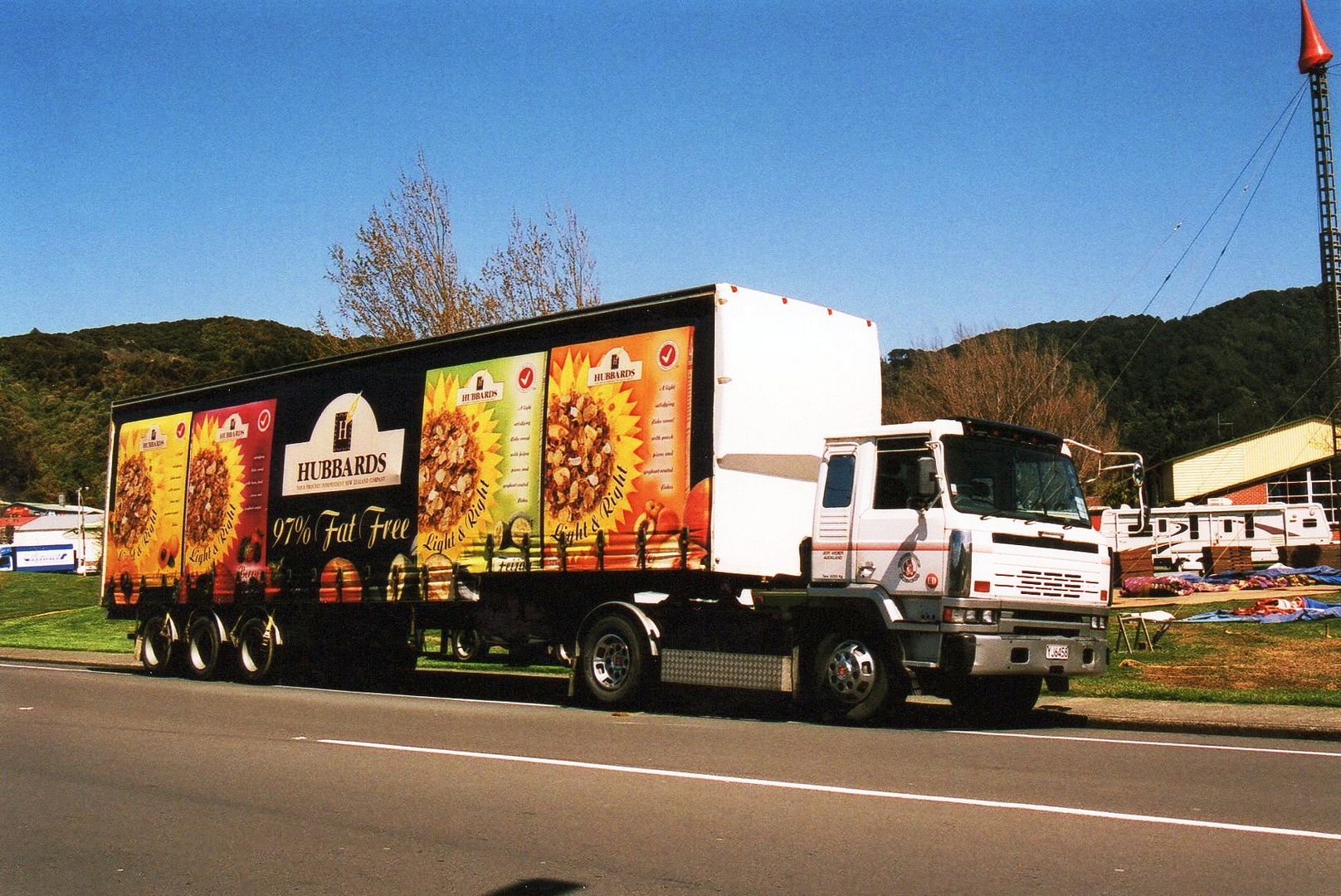 Not that common to see a two axle tractor pulling a three axle trailer in NZ. Despite the breakfast cereal livery this 1989 Nissan rig now belongs to Jeff Weber and is employed to haul circus equipment.
The pedestrian bridge over the railway at Petone was a great vantage point for snapping trucks, like this single deck car hauler of Auto Movements, on the busy Petone roundabout.
Unfortunately the bridge was demolished a few years ago and a new one built much further north.
Truck Rentals run a large fleet of many different brands. This 2003 Freightliner FL112 is parked at Gracefield.
Also in the Gracefield area is this Scania R470 of National Express which went on the road in 2005.
G.J. & G.M. Meyer contract to the Foodstuffs supermarket groups with this 2004 Isuzu CXH.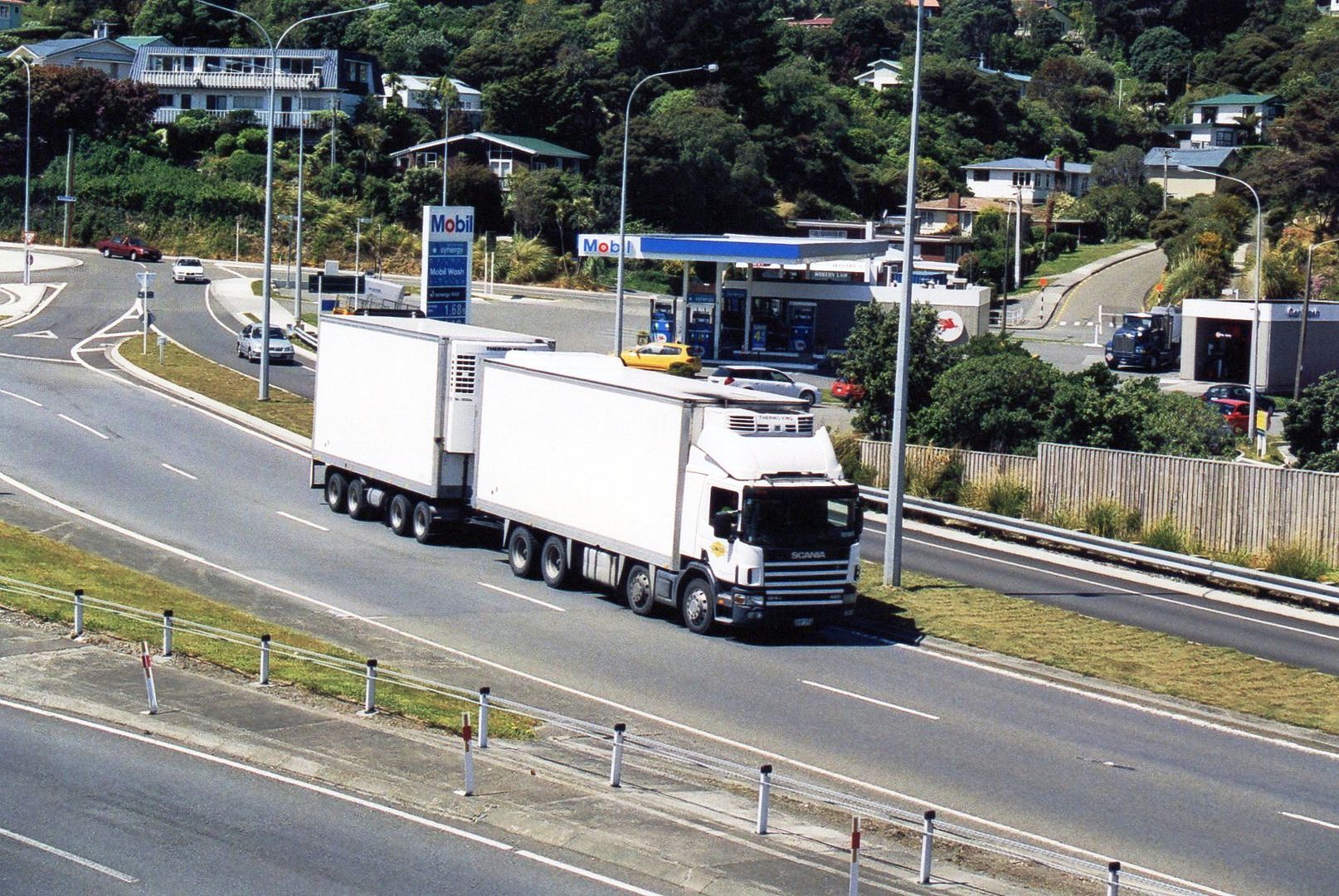 The pedestrian overbridge at the busy Paremata roundabout is another excellent truck spotting point. The best times are on week days when there are more trucks and less cars, which makes it difficult to make time to get there.
This plain white Scania 420 carries Linfox labels on the doors.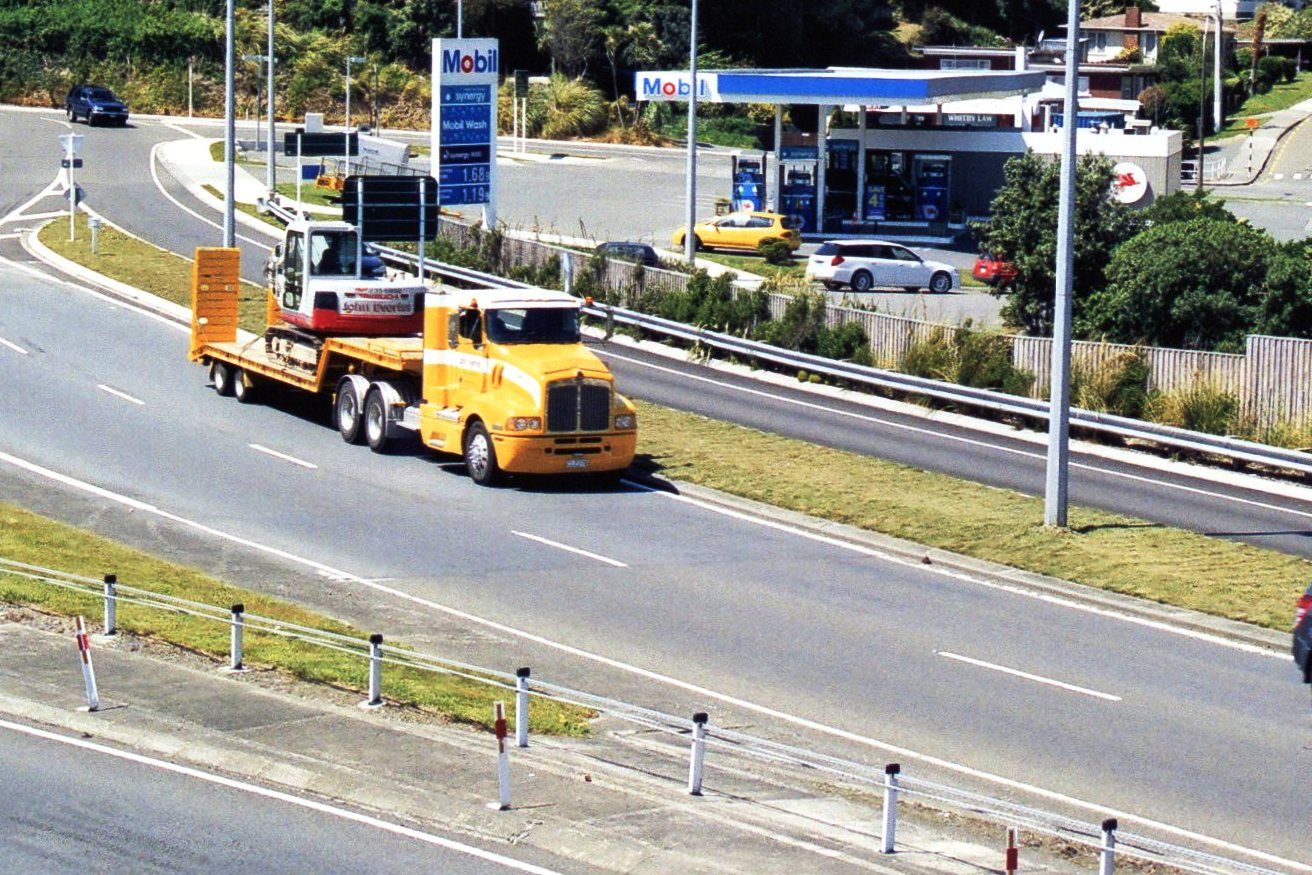 At the same place a Kenworth T600A of John Everiss transports a digger.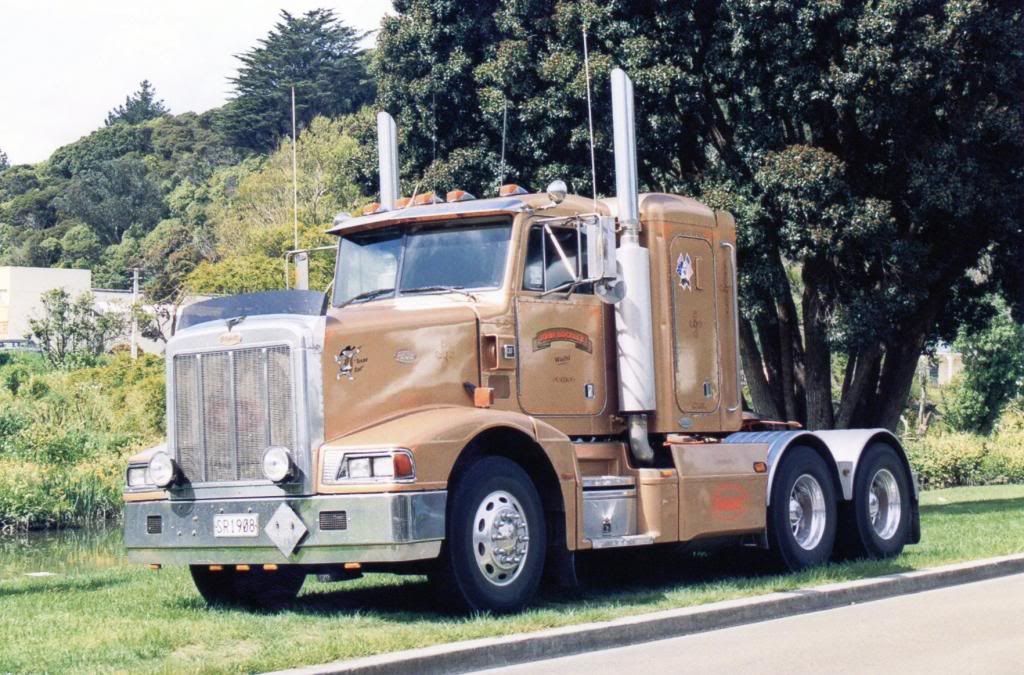 I have mentioned John Lockley's all American fleet before on this blog.
this is his unusual (for NZ) 1994 Peterbilt 377A.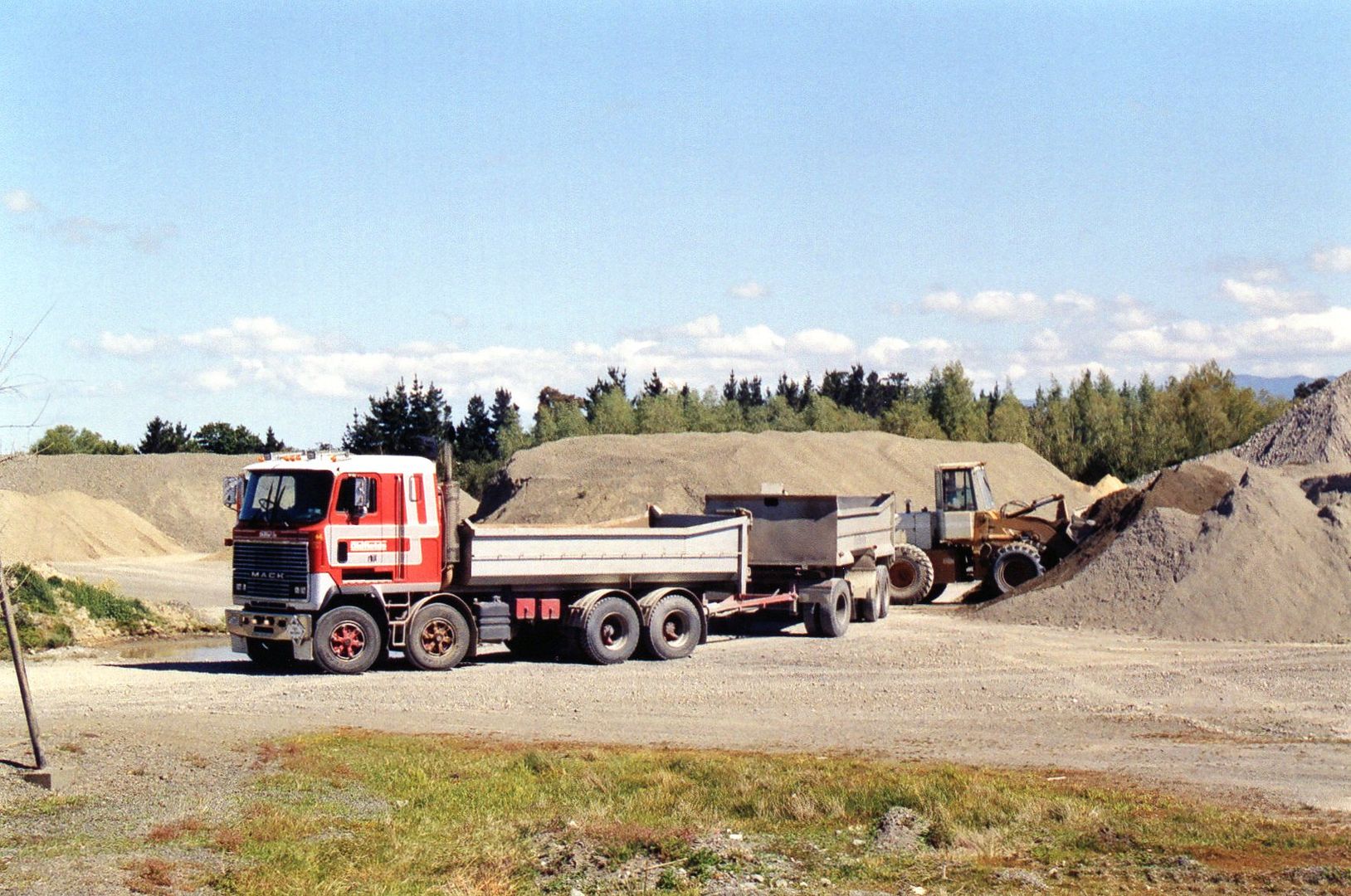 Oldfields of Masterton have had this Mack Ultraliner for many years.
The tipping deck can be removed to be swapped for a bitumen tank.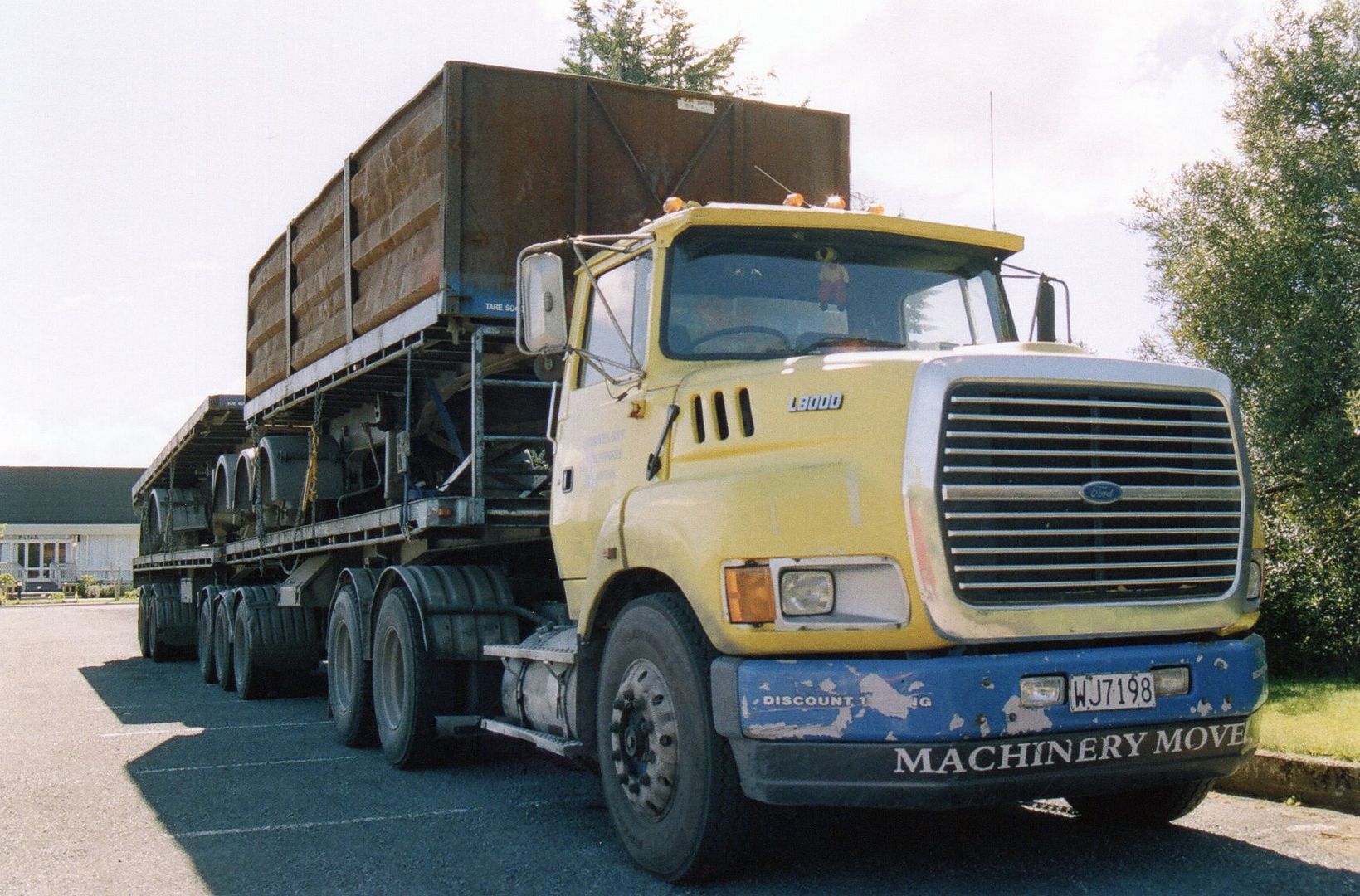 Machinery Movers 1997 Ford LTS 9000 is parked at Copthorne Solway Park motor Inn in Masterton coupled to a B-train carrying a load of old wheel-less B-train.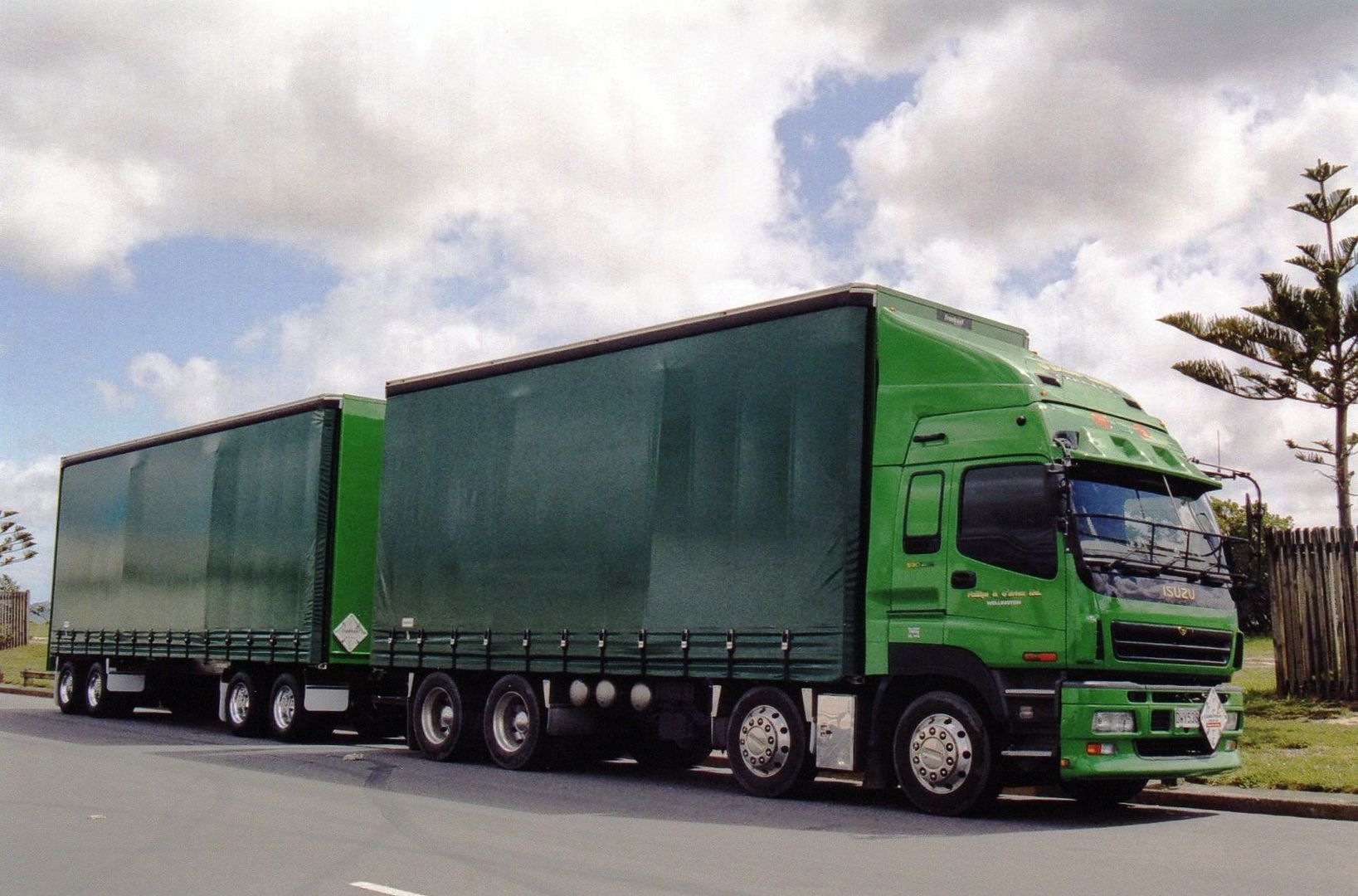 The distinctive bright green livery of Philips & O'Brien adorns this 2007 Isuzu CXJ at Seaview.