A few more scrapings from the archives.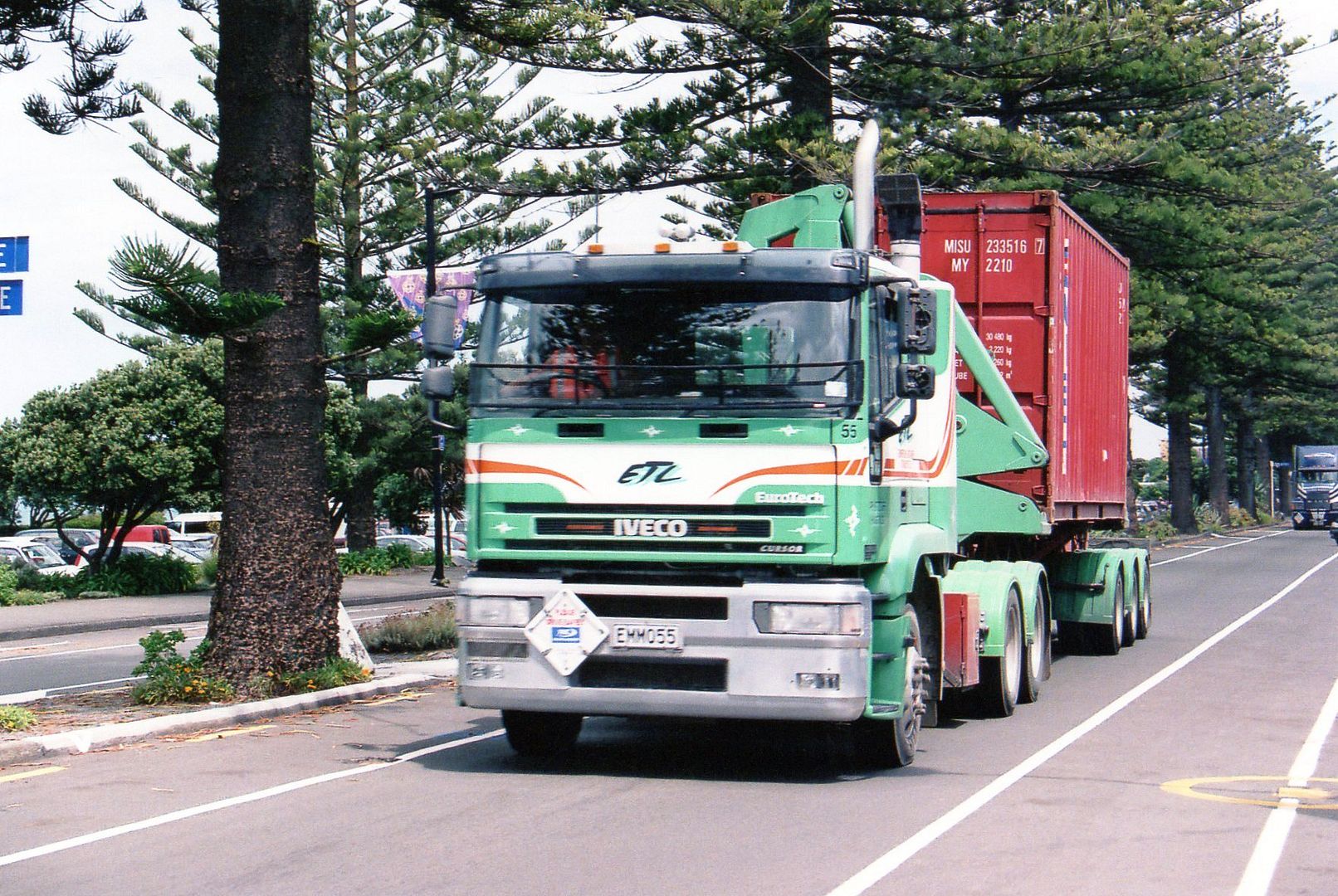 On Marine Parade in Napier is this 2004 Iveco Cursor Eurotech of Emmerson's Transport.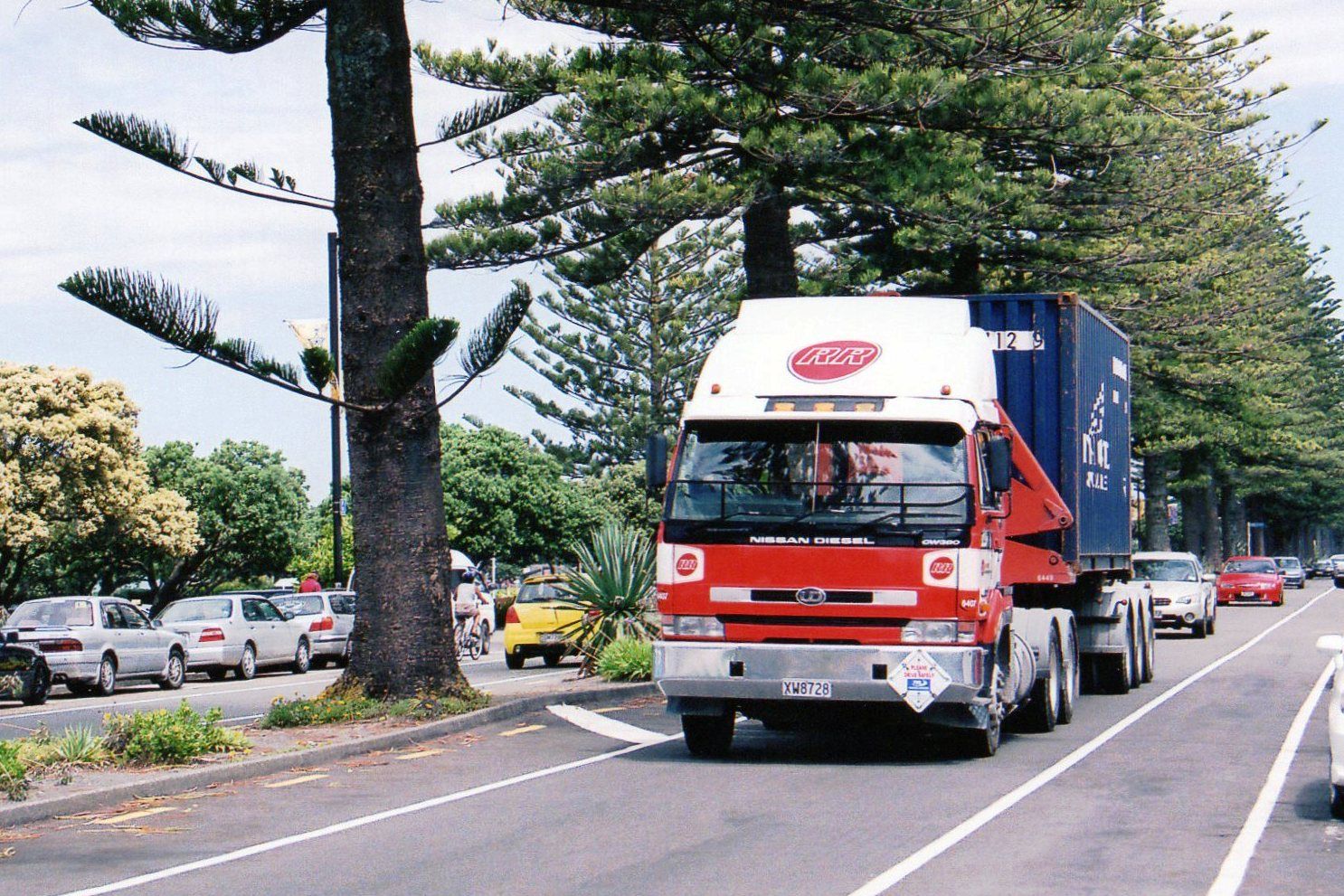 Also in Napier is this Nissan UD CW380 Mikado.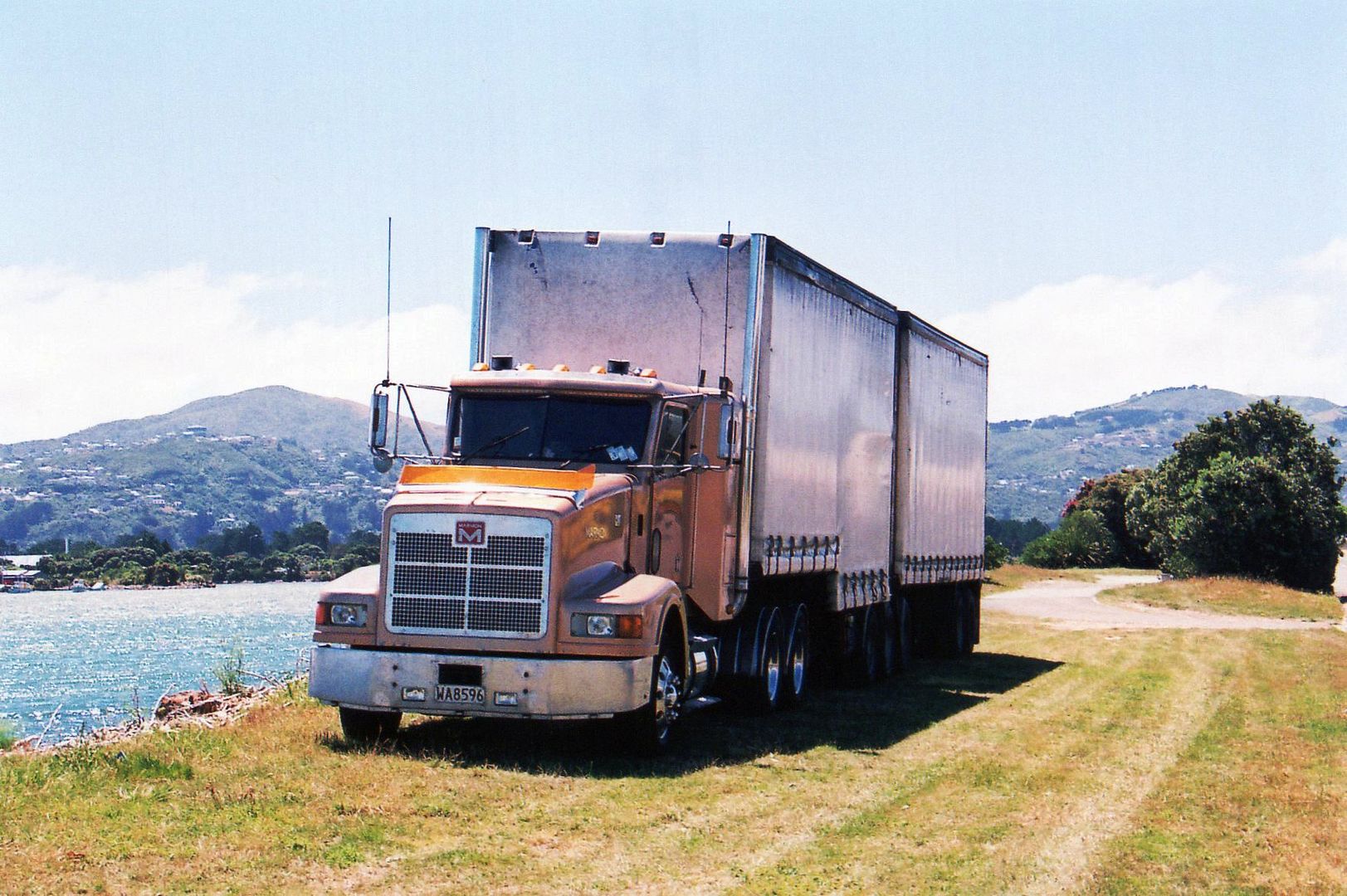 On a recent blog I showed John Lockley's 1996 Marmon. Here is his 1997 model at Seaview.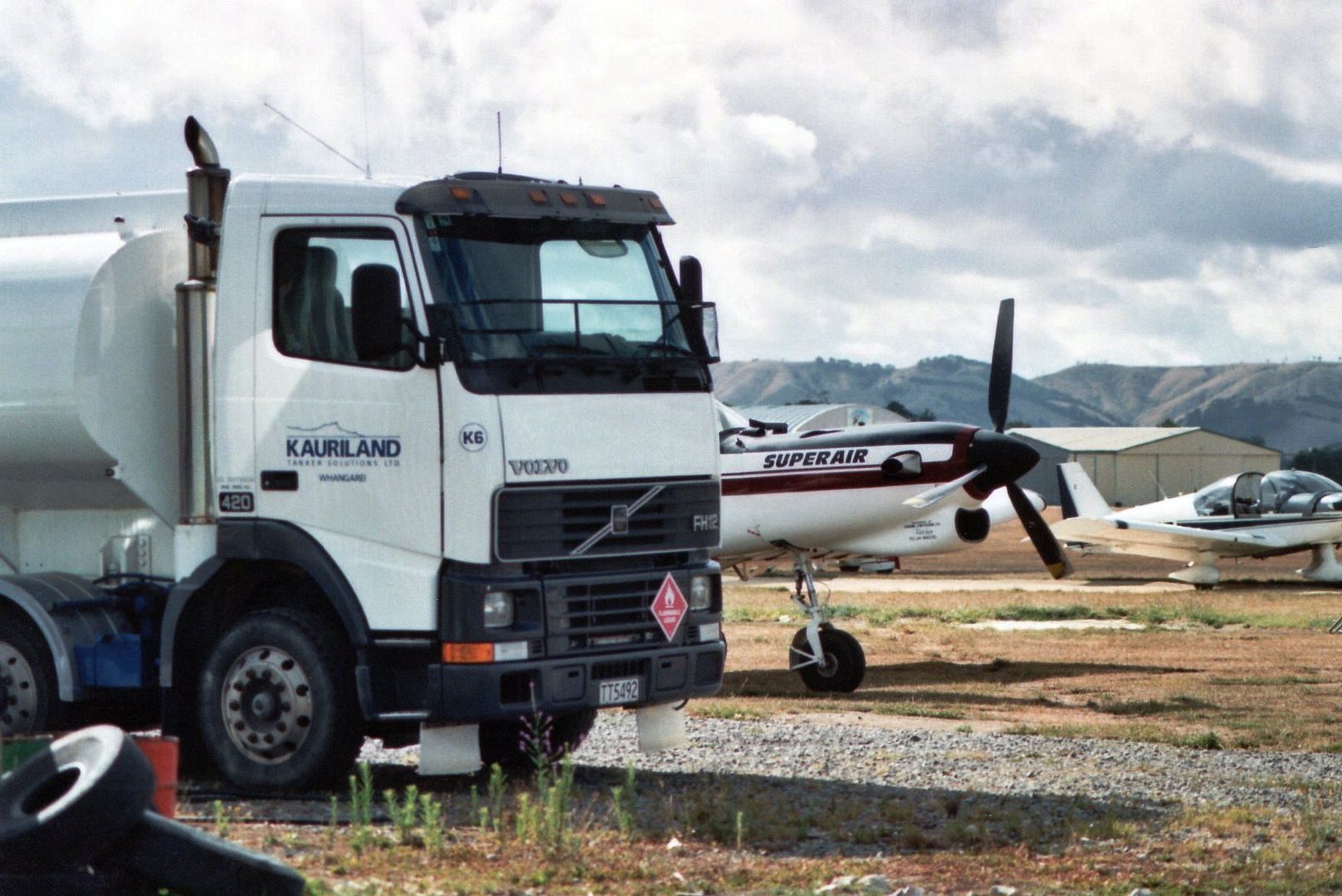 A 1995 Volvo FH12 420 Kauriland fuel tanker at Hood Aerodrome in Masterton with the snout of a Cresco agricultural aircraft behind.
2004 Kenworth K104 Aerodyne of Sobro Trucking.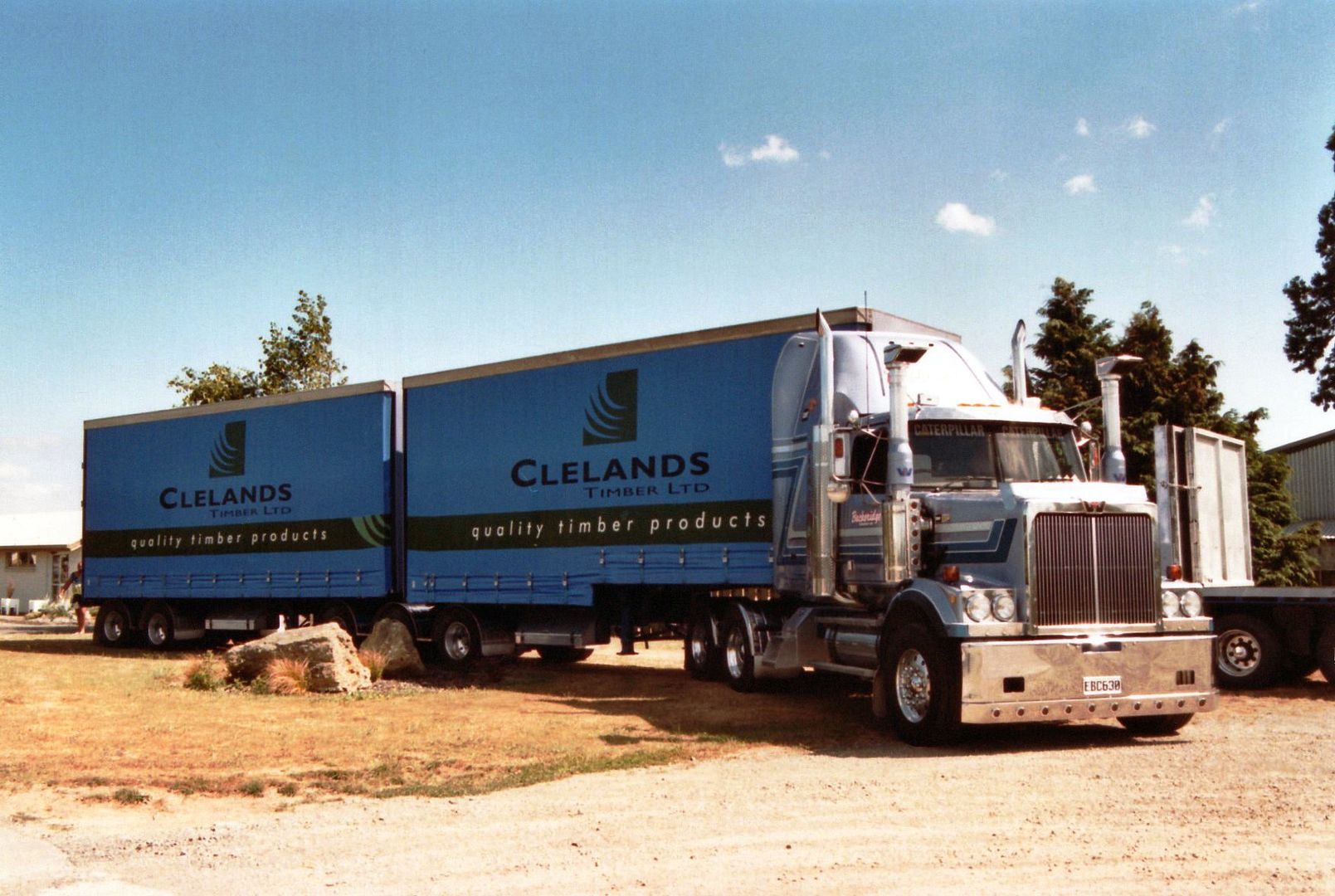 At Buckeridge's yard in Dannevirke is their Western Star 4864 FA.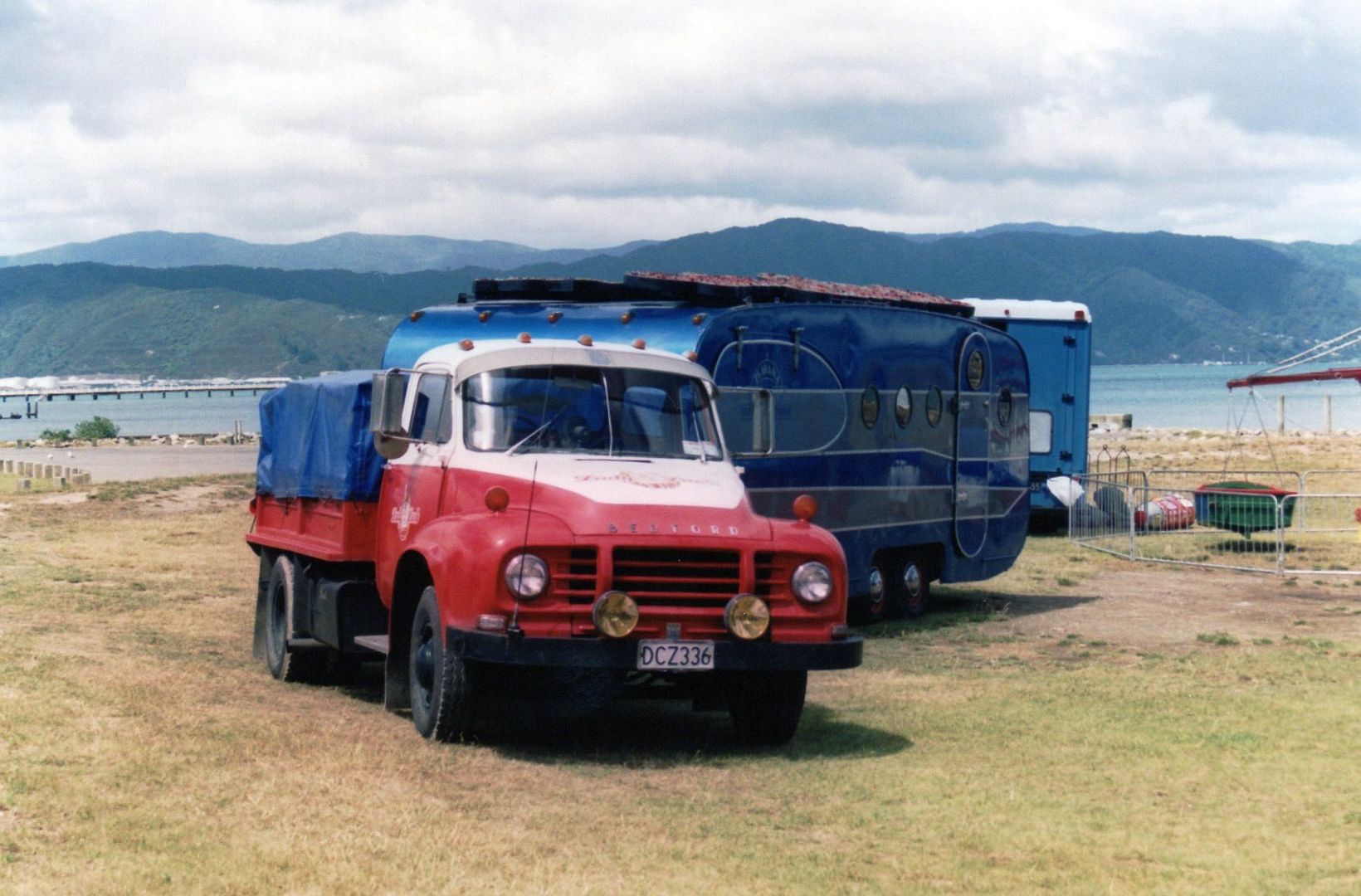 A 1977 Bedford J1 still performing fine duty as a tug for this large caravan.
A cheap way to get yourself a mobile home is to buy an old box bodied rig like this D series Ford and fit out the interior like a house.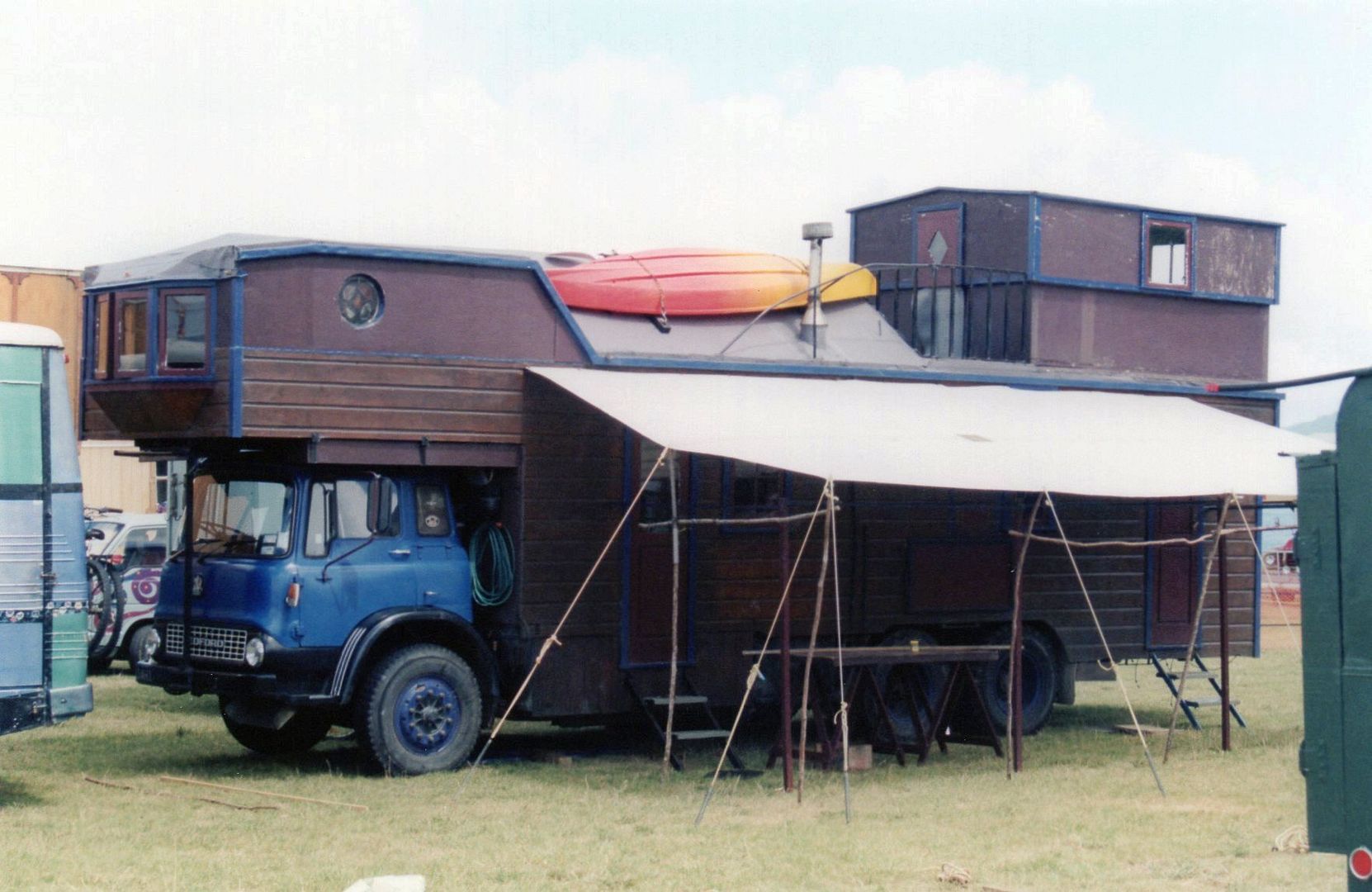 The owner of this TK Bedford with tandem rear end has built the whole house himself.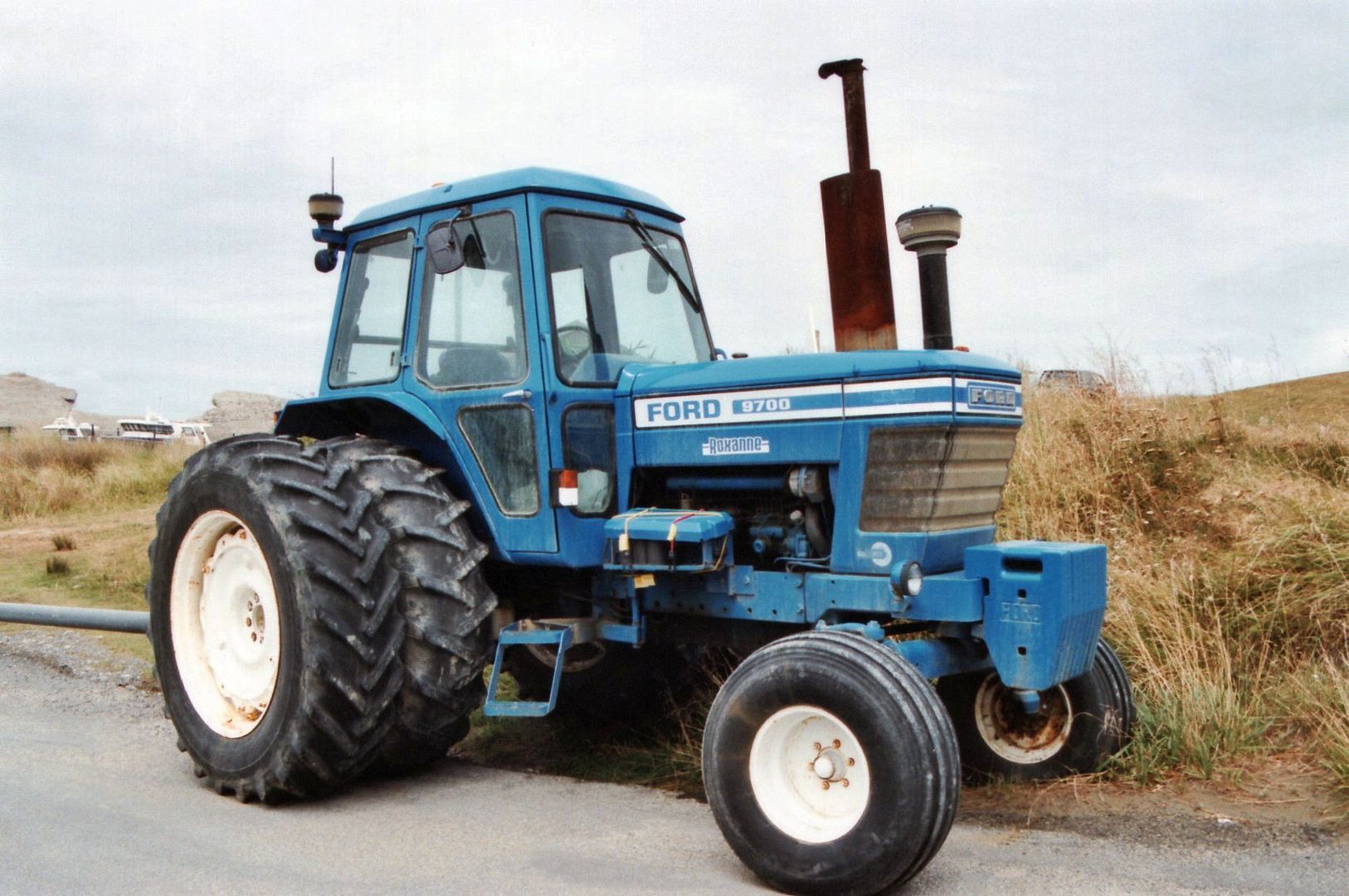 This Ford 9700 is used for launching a fishing boat at Castlepoint on the Wairarapa coast and is in remarkably good condition for a vehicle that spends all of its life in salt water and sand.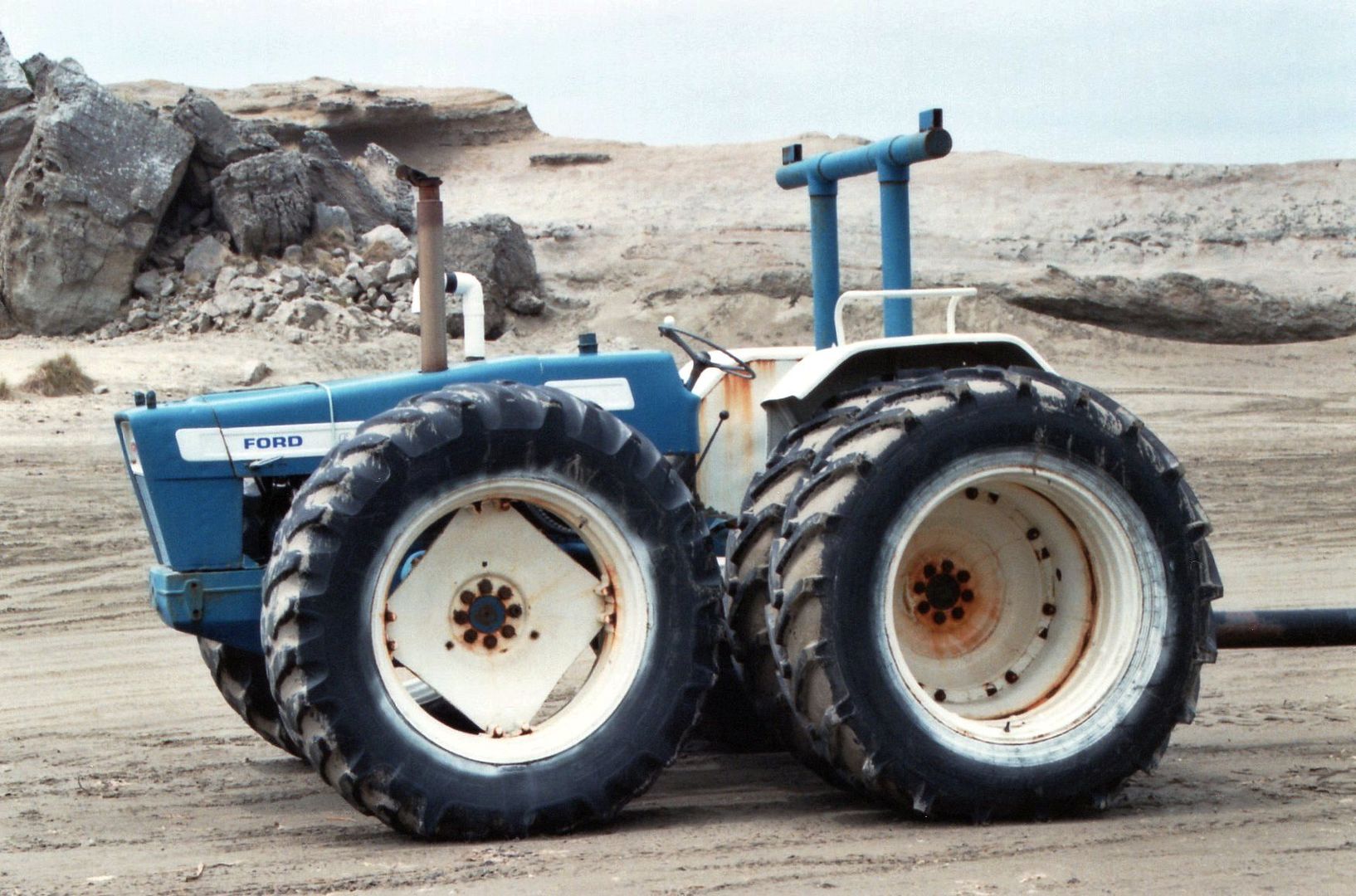 Another fishing boat tug is this Ford County four wheel drive, also at Castlepoint.
An International 9800i Eagle and trailer of Mayking Transport is parked up at Copthorne Solway Park Motor Inn in Masterton, with its curtains tied back.
Has the driver just washed the decks or has he travelled through strong cross winds with no load.